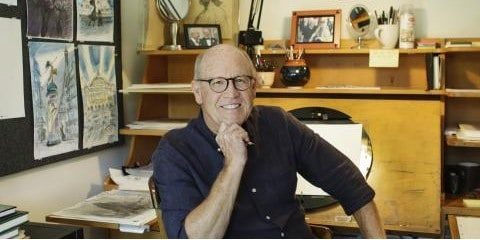 Press Release:
Disney Legend and Academy Award®-winner Glen Keane is one of the most revered animators of Disney's renaissance. But he didn't get where he is today without a little help from the artists who came before him. When he was hired at Disney in 1974 as a fledgling animator, he was taken under the wings of Eric Larson, Frank Thomas, and Ollie Johnston, whose teachings helped him to become a master animator. Join Glen for a special talk at 1:00 PM on Saturday, August 25, 2018 about how several of the Nine Old Men influenced him in his quest to becoming an animator, lessons he gained from their mentorship, and examples of how their unique influences make appearances in his legendary work.
Autograph Session
Immediately following the program, the speakers will be present in the theater for an autograph session. The autograph session is only available for ticket holders to this program. Out of respect to the schedules of our special guest and audience members, no more than one signature per ticket holder is permitted.
ABOUT THE SPEAKER
A 38-year veteran of Walt Disney Feature Animation, Glen Keane trained under Walt Disney's Nine Old Men. Keane went on to animate many beloved Disney characters, such as Ariel, Aladdin, Beast, Tarzan, and Rapunzel. In 2012, Keane departed Disney to begin Glen Keane Productions as way to further his artistic explorations in animation, design, and film.
Walt Disney Family Museum
104 Montgomery Street, San Francisco, CA 94129
415.345.6800