Press Release: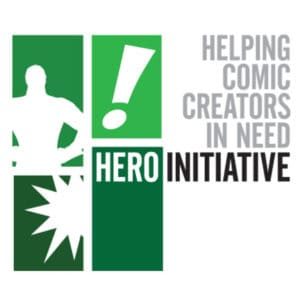 Hero Initiative, the non-profit organization that helps comic book creators in need, is heading to Heroescon from June 15-17 at the Charlotte Convention Center in Charlotte, NC.
Hero will be the ONLY place to find Eisner Award-winning artist Joe Staton (Green Lantern) and artist Adam Warren (Empowered). They'll be at our booth, #1322/1421, signing and sketching all weekend to raise money for Hero. Make sure you don't miss out!
Hero will also have a special guest appearance from artist Tim Sale (Captain America: White) on Friday from 12 p.m. to 1 p.m. to sign and sketch. Make sure you make the scene!
And Hero Initiative Ambassadors on the floor will be collecting for Hero when you get your books signed as well. Please swing by on Richard Case, Wes Craig, Jose Luis Garcia-Lopez, Chris Giarrusso, Scott Godlewski, Sanford Greene, Cully Hamner, Joëlle Jones, Matt Kindt, Greg Land, Kevin Nowlan, Joe Prado, Doc Shaner and Andy Smith.