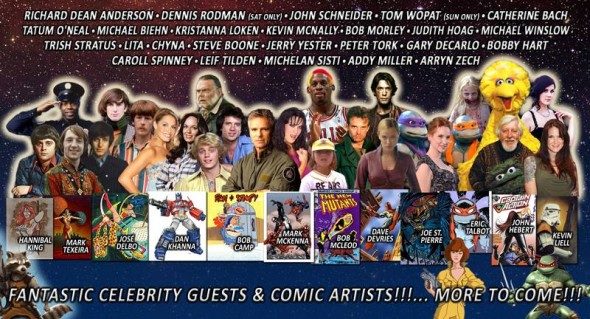 Press Release:
November 21 and 22, 2015 in Framingham, MA! Super Megafest is New England's Most FUN Multimedia Fanfest Comic con Party! We feature incredible celebrity guest signings and photo ops with guests such as RICHARD DEAN ANDERSON and THE DUKES OF HAZZARD in a VERY RARE appearance! We feature scheduled Q & A Sessions throughout the weekend. Spend the day with all your favorite celebrities from Comics, TV, Movies, and Rock & Roll.
Kickoff Friday night with the Cosplay Comedy Show and advance ticket check-in from 5-9 PM. Saturday begins with advance SPEED PASS ticket holder admission at 9:30 am followed by all other advance ticket holders. General admission starts at 10:30. This is cash only (there are plenty ATMs on site).
Other attractions include an amazing Costume Contest (including a children's category), stunning Movie Cars, mischievous Pirate mayhem, RKO Army Shadowcast performances and much more!
After hours, enjoy a multitude of shadowcast movie performances and parties, including the COME TOGETHER MUSIC FEST and the CosCLUB Dance Party, ensuring the event has something for all ages!
Sunday continues with guest celebrity and artist signing and photo-ops. The Super Megafest also features an incredible exhibitor room with one of the best selections of comics, toys, videos, non-sports cards and memorabilia from TV, Movies, and Rock & Roll that you will ever find on the East Coast.
For information and tickets please visit the website: www.supermegafest.com