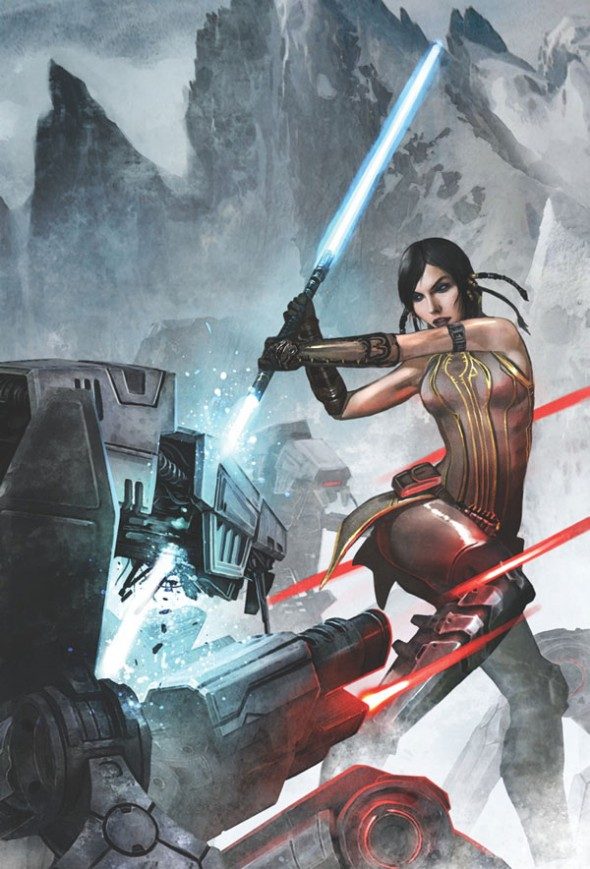 Artist Mark McKenna signs on Friday June 10th at Rubber Chicken Comics from 6pm to 8pm!! Mark is currently working for Dark Horse Comics on Star Wars-The Old Republic: The Lost Suns (ships June 8th). Recently his work on the online web comic titled "Star Wars: Blood of the Empire" was collected into an 84 page trade paperback.
MARK MCKENNA: artist/inker/Creator of Banana Tail. His newest project is Star Wars: Lost Suns and his bio is huge with so many titles ranging for years of amazing work on Amazing Spider-Man, Aquaman, Archie and Friends, Avengers, Batman, Batman: Legends of the Dark Knight, Betty and Veronica Double Digest, Big Town, Black Panther, Excalibur, Exiles, Fantastic Four, Green Lantern, Incredible Hulk, Iron Man, JLA, Nightwing, Silver Surfer, Star Wars, Thor, Wolverine,  X-Men and many more.
Mark will be signing books, selling his work and talking to fans about the Comic Biz, So come on down and get some books signed!
Rubber Chicken Comics
15 North Main Street, Bellingham, MA 02019