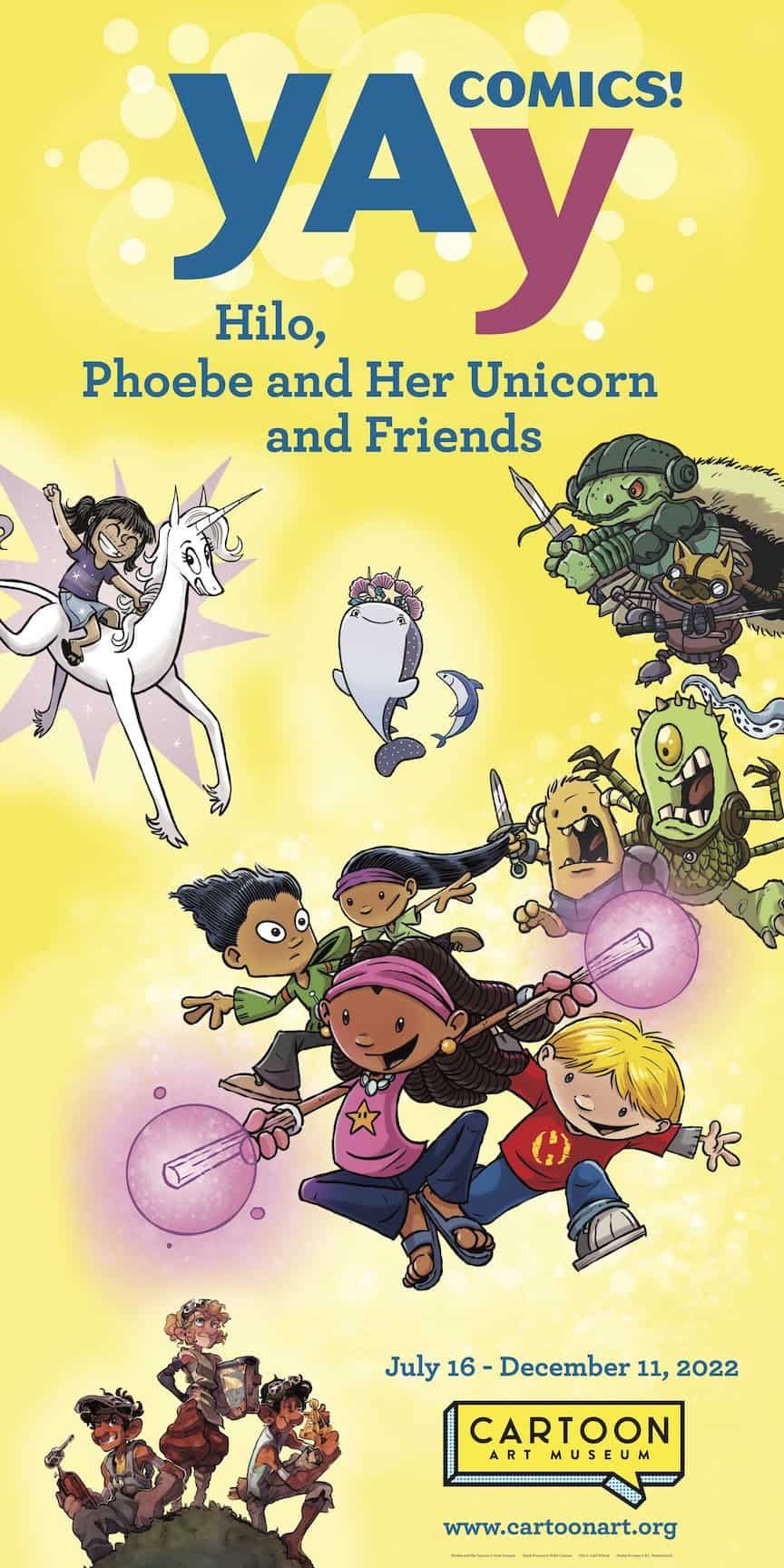 The Cartoon Art Museum welcomes Nidhi Chanani (Jukebox, First Second), Corey Peterschmidt (Amelia Erroway: Castaway Commander, Scholastic Books), Dana Simpson (Phoebe and Her Unicorn, Andrews McMeel Publishing), and Judd Winick (Hilo, Penguin Random House) for the YAY Comics! Artist Reception! Real Live Cartoonists! on Saturday, October 8, 2022 from 5-7pm.
Nidhi, Corey, Dana, and Judd will participate in live drawing contests, a Q&A session with visitors, and will sign and sketch books. Admission for the YAY Comics! Reception is $10; $5 for children 12 and under, and free for Cartoon Art Museum members. Please visit the website to purchase tickets in advance. Tickets will also be sold at the door on October 8.
Please note that attendees will be required to wear appropriate face masks for this event.
Cartoon Art Museum
781 Beach Street, San Francisco, CA 94109
(415) 227-8666