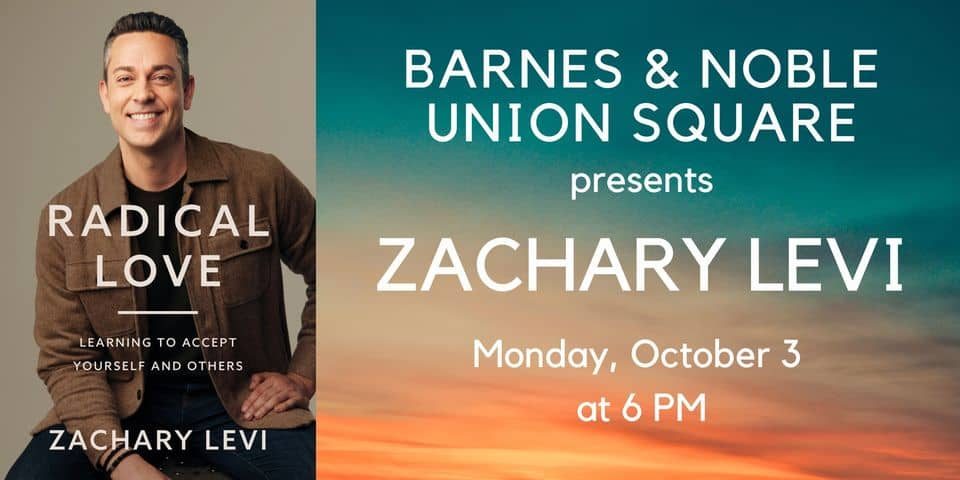 Join Barnes & Noble – Union Square on Monday, October 3rd, 2022, as we welcome actor and writer best known for his work on New Line Cinema's Shazam!, distributed by Warner Bros. Pictures, Zachary Levi, to the store to celebrate the release of RADICAL LOVE: Learning to Accept Yourself and Others with a signing and photo-op.
A witty, touching, and powerful memoir, with vulnerability and humor, Zac relates the valuable lessons and insights he's learned so that you can rise from the ashes of trauma and pursue a meaningful life of gratitude.
Click here for tickets.
Barnes & Noble | Union Square
33 East 17th Street, New York, NY 10003
212-253-0810