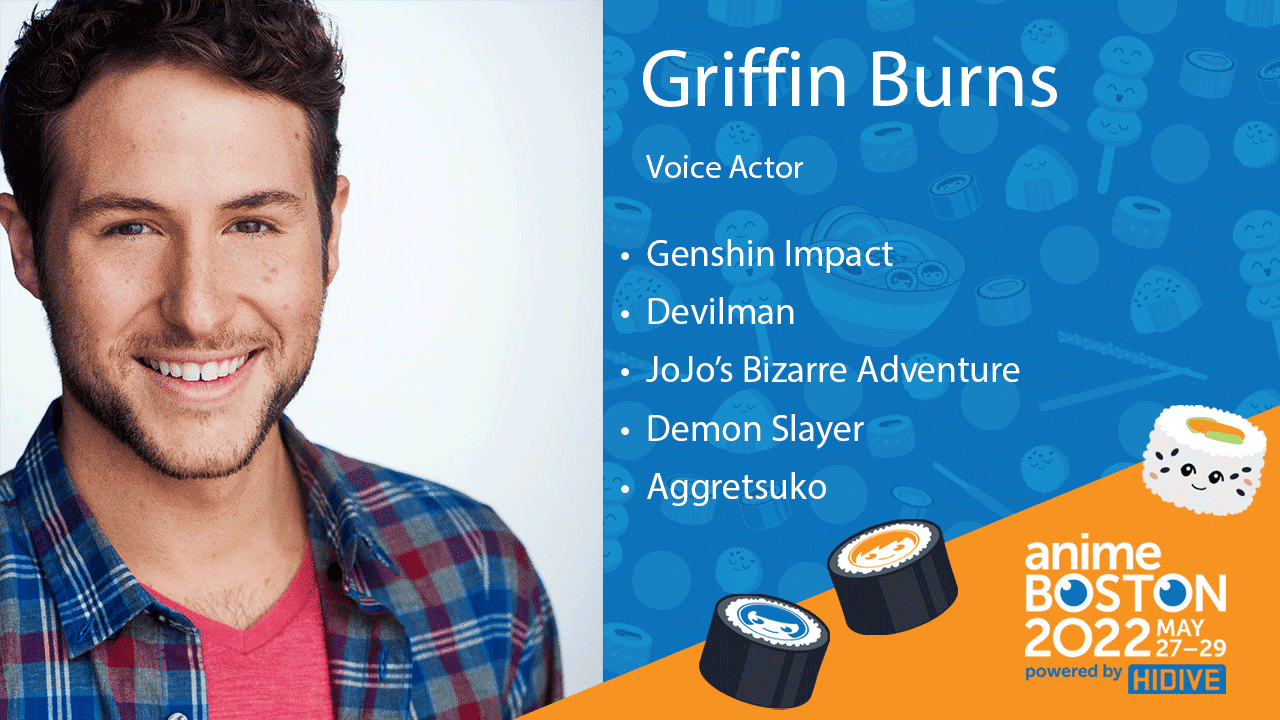 Anime Boston, the largest anime convention in New England, announced their newest guest today. Voice Actor Griffin Burns will be appearing at Anime Boston at the Hynes Convention Center, Boston, Mass, on May 27 through 29, 2022.
Griffin Burns is an LA-based voice actor and musician most known for his work as Childe in Genshin Impact, Doppio in "Jojo's Bizarre Adventure," Akira in "Devilman Crybaby," Tadano in "Aggretsuko," Muichiro in "Demon Slayer," Colt Grice in "Attack on Titan," Shalnark in "Hunter x Hunter," Ryota Suzui in "Kakegurui," Ritsuka Fujimaru in "Fate/Grand Order The Movie," Geordo Stuart in "My Next Life as a Villainess," Canute in "Vinland Saga," Dendritic Cell in "Cells at Work!," Todd Snap in New Pokémon Snap, Hilbert in Pokémon Masters, Shinichi Kudo in "Lupin III vs Detective Conan," Nagi Karman in Scarlet Nexus, Jintan in "Anohana," and many, many others.
Griffin loves creating memes of his characters (most notably of Childe), which have caused quite the buzz on TikTok and Twitter. When he's not voicing anime or video games, he enjoys singing and playing guitar in his band New New Girlfriend. Griffin is always down to engage with his fans, so come by and say hi!
More information about Anime Boston can be found at animeboston.com