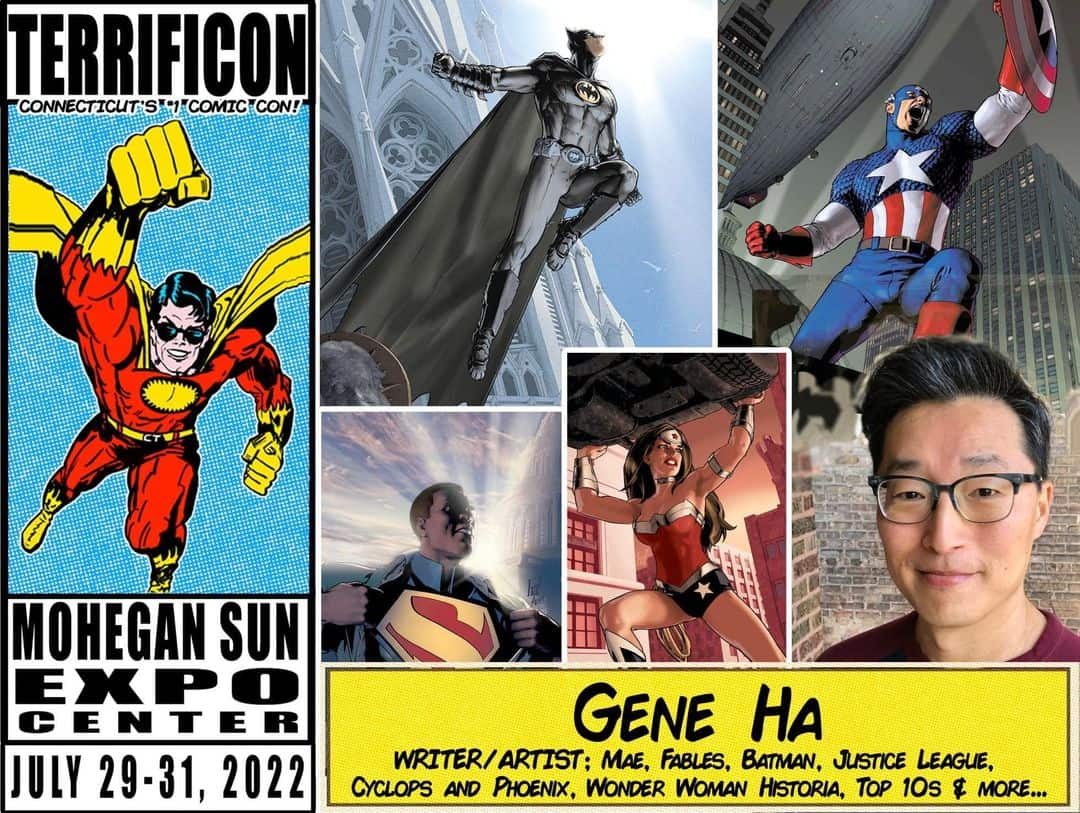 TERRIFICon welcomes artist/writer Gene Ha to the Mohegan Sun on July 29 – 31! Mr. Ha will be joining the largest gathering of comic book artists and writers in all of New England for three days to meet fans and talk comics.
TERRIFICon has been bringing fans the creators they love since we moved into Mohegan Sun in 2015, and this summer we will be bringing new names to the area. Be part of the excitement, buy your tickets, reserve a hotel room, exhibit with an artist alley table or vendor booth – more information can be found on our website: www.terrificon.com
Here is more about our latest guest, the talented Gene Ha:
Gene Ha is the artist on the upcoming Wonder Woman Historia: The Amazons Volume 2 with writer Kelly-Sue DeConnick, coming Spring 2022 from DC Comics. He has won four Eisner awards for his art, on Alan Moore's Top 10 and sundry Marvel & DC superhero comics. Gene writes and draws Mae from Oni Press. It's the story of Mae Fortell, a girl who follows her long missing sister Abbie to a world of mad science and mystery. Gene lives outside Chicago in Berwyn, IL with his lovely wife Lisa.