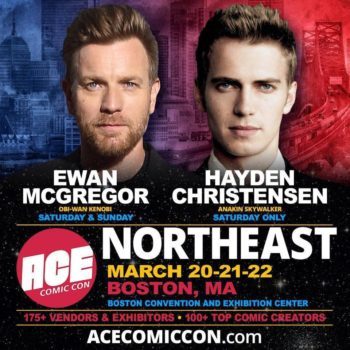 **This event has been cancelled**
Many have asked for it and now, it has become a reality. Hayden Christensen will be joining Ewan McGregor at the upcoming ACE Comic Con Northeast and we're super excited to able to offer him as part of the official Autograph Pre-Order & Send-In Service!
Orders for Hayden will go live at www.OfficialPix.com on Tuesday, January 21st at 3:30pm. As usual, spots are limited, so don't be late and grab them while you can!
Visit Ace Comic Con Northeast HERE!