Texas Frightmare Weekend has announced new guests to the 2020 lineup including Kane Hodder, CJ Graham, James Ransone, and Skeet Ulrich. Get tickets now before prices increase Monday, November 4th at midnight central time.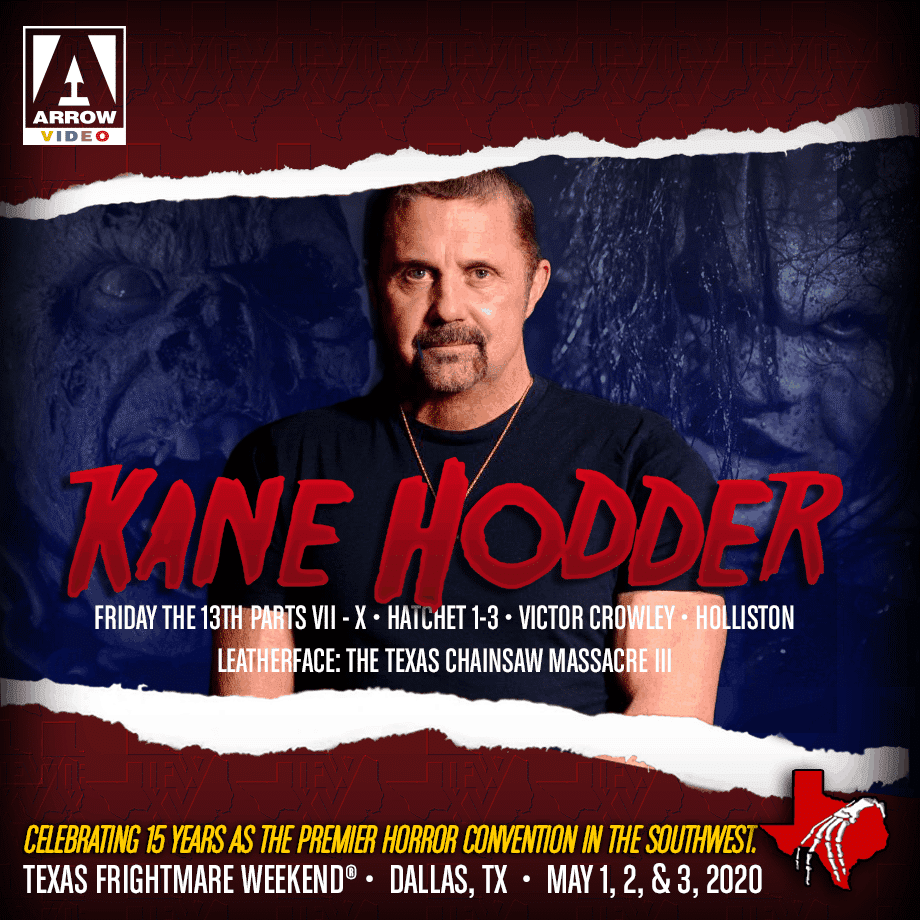 Kane Hodder is best known for his role as horror icon Jason Voorhees in Friday the 13th Part VII: The New Blood (1988), Friday the 13th Part VIII: Jason Takes Manhattan (1989), Jason Goes to Hell: The Final Friday (1993), and Jason X (2001). He is also known for his role as the deformed serial killer Victor Crowley in Hatchet (2006), Hatchet II (2010), and Hatchet III (2013).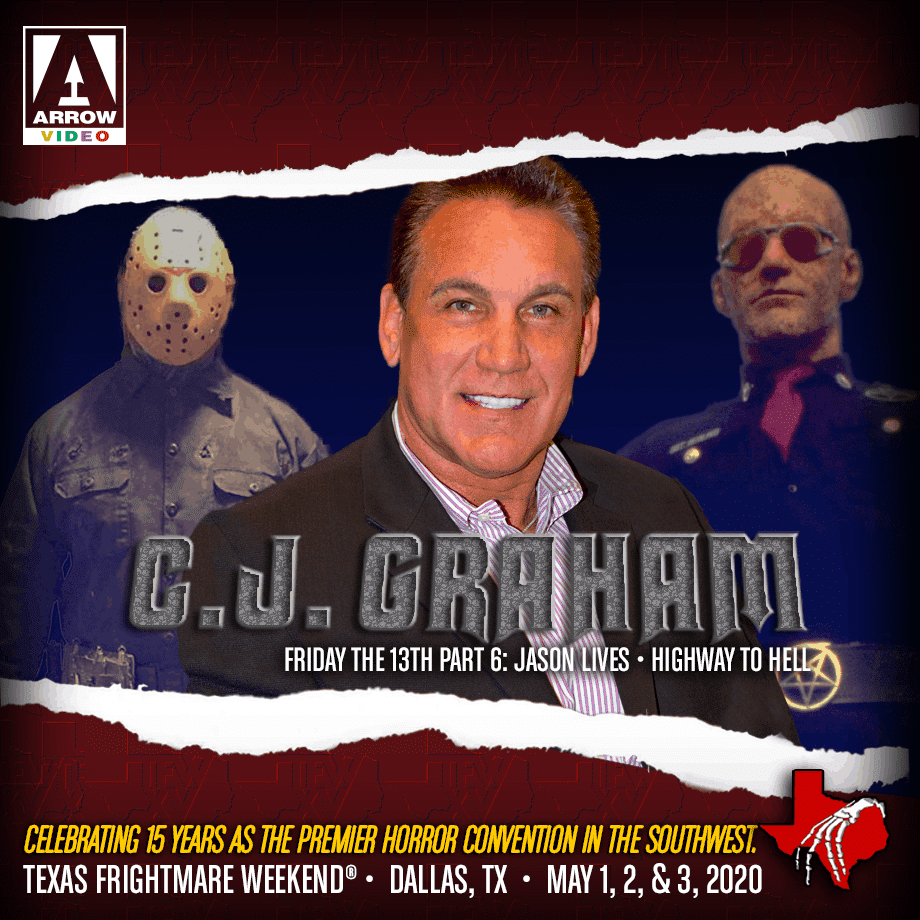 A 6'3″ former nightclub General Manager in the Los Angeles, CA market, C.J. Graham was spotted as a potential Jason Voorhees for Friday the 13th Part VI: Jason Lives. He reprised this role for Alice Cooper's video for "He's Back (The Man Behind the Mask)", which was written for and featured in the film. To date, C.J. Graham has only played one other role – he appeared in the horror film Highway To Hell as the main antagonist, a heavily made-up, silent monster called the HellCop.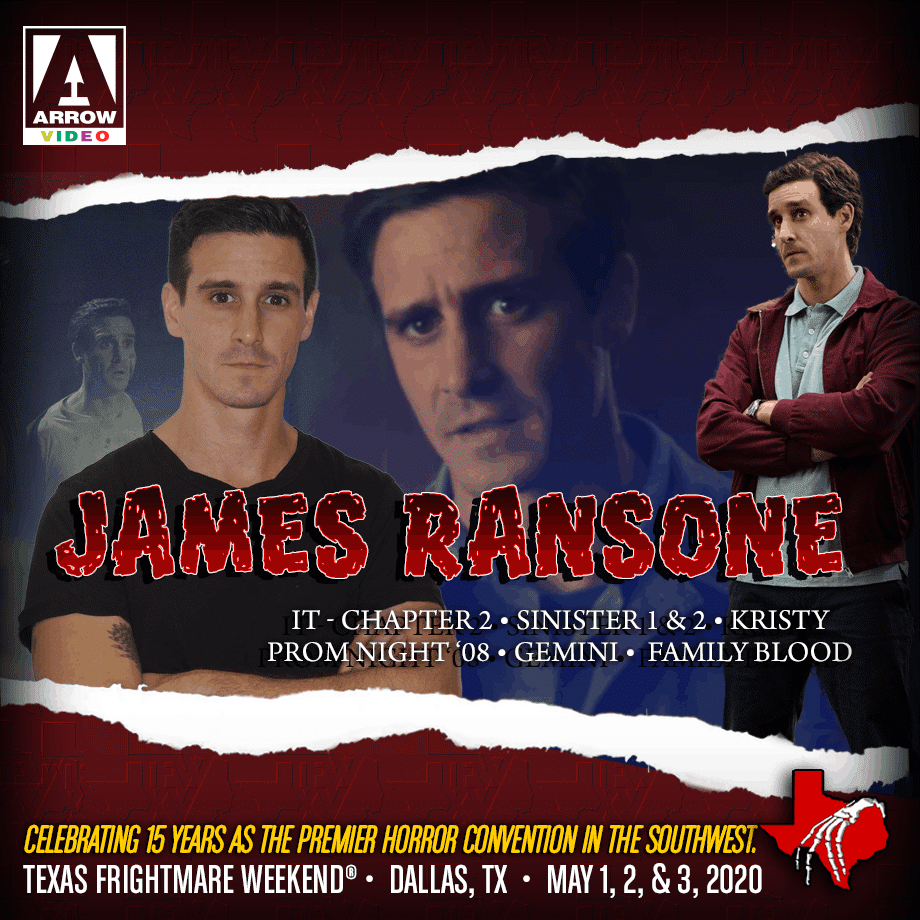 We're excited to announce James Ransone for our May 1-3, 2020 event! James portrays adult Eddie Kaspbrak in the sinister sequel to Stephen King's IT. Speaking of sinister, James also starred in the horror hit Sinister and Sinister 2. He is also known for his roles as Ziggy Sobotka in the second season of HBO's series The Wire, US Marine Corps Cpl. Josh Ray Person in the war drama miniseries Generation Kill, Prom Night (2008) and more.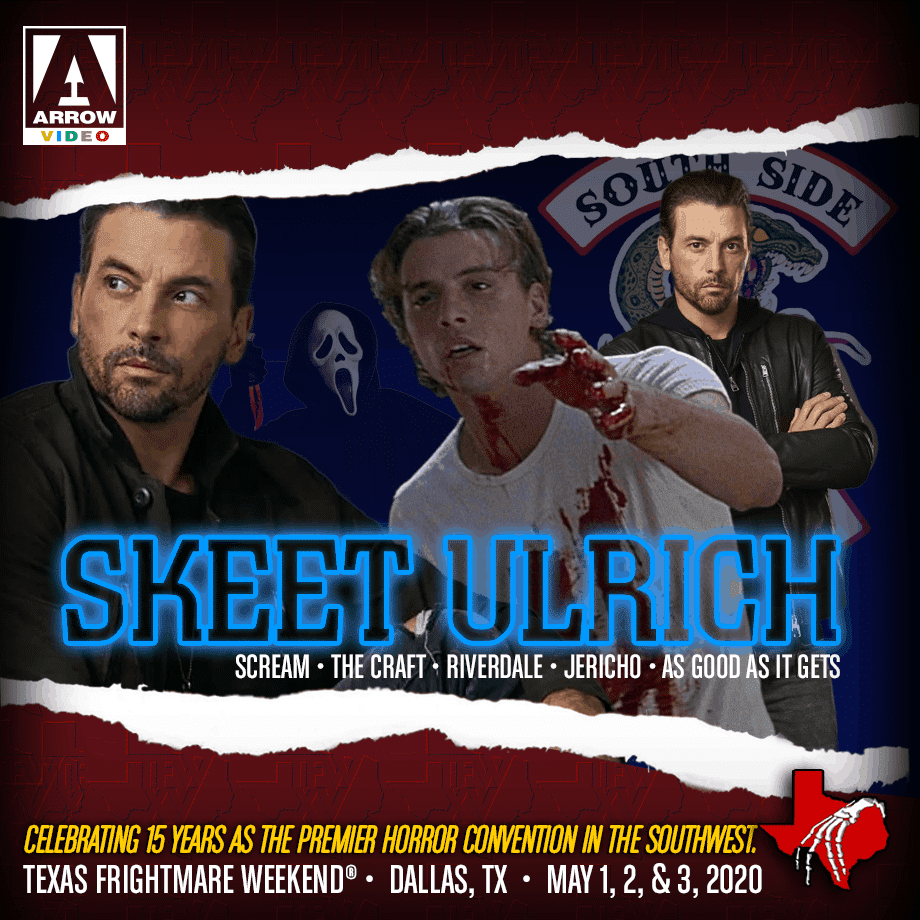 Returning to TFW this May 1-3, 2020 by popular request is Skeet Ulrich! He is best known for his roles as Billy Loomis in Scream and Chris Hooker in The Craft. Most recently he has starred as FP Jones on the hit TV show Riverdale.
Texas Frightmare Weekend 2020 will be held on on May 1st – 3rd. For further information please go to the website: www.texasfrightmareweekend.com