Press Release:
The Great Philadelphia Comic Con is pleased to announce actors Edward James Olmos, and Michael Hogan will be attending next weekend on April 12-14th!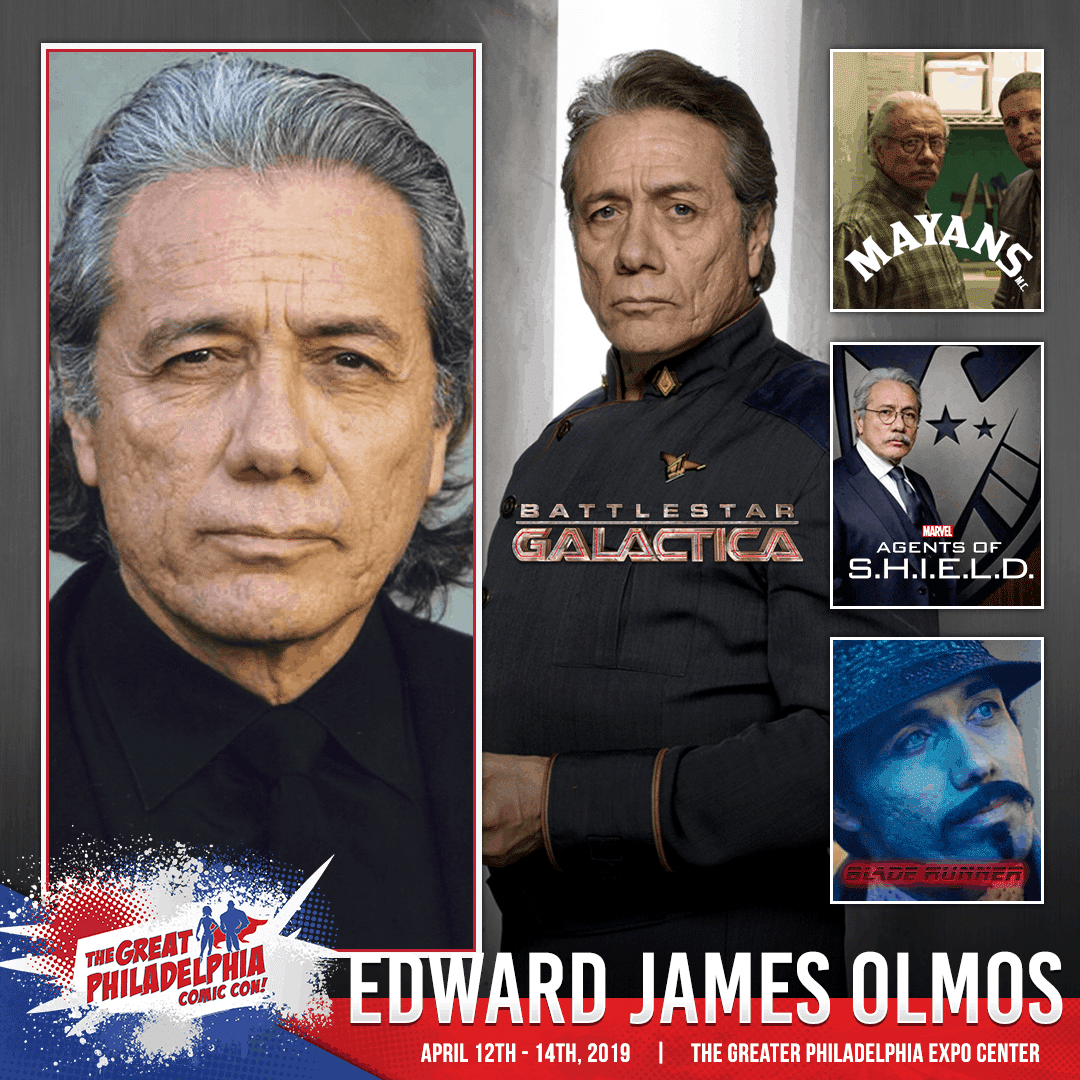 Edward James Olmos is an actor, director, producer, and activist. He is best known for his roles as Lieutenant Martin "Marty" Castillo in Miami Vice (1984-1989), William Adama in the re-imagined Battlestar Galactica (2004-2009), teacher Jaime Escalante in Stand and Deliver (1988), and Detective Gaff in Blade Runner (1982) and Blade Runner 2049 (2017). In 2018, he played the father of a gang member in the FX series, Mayans MC.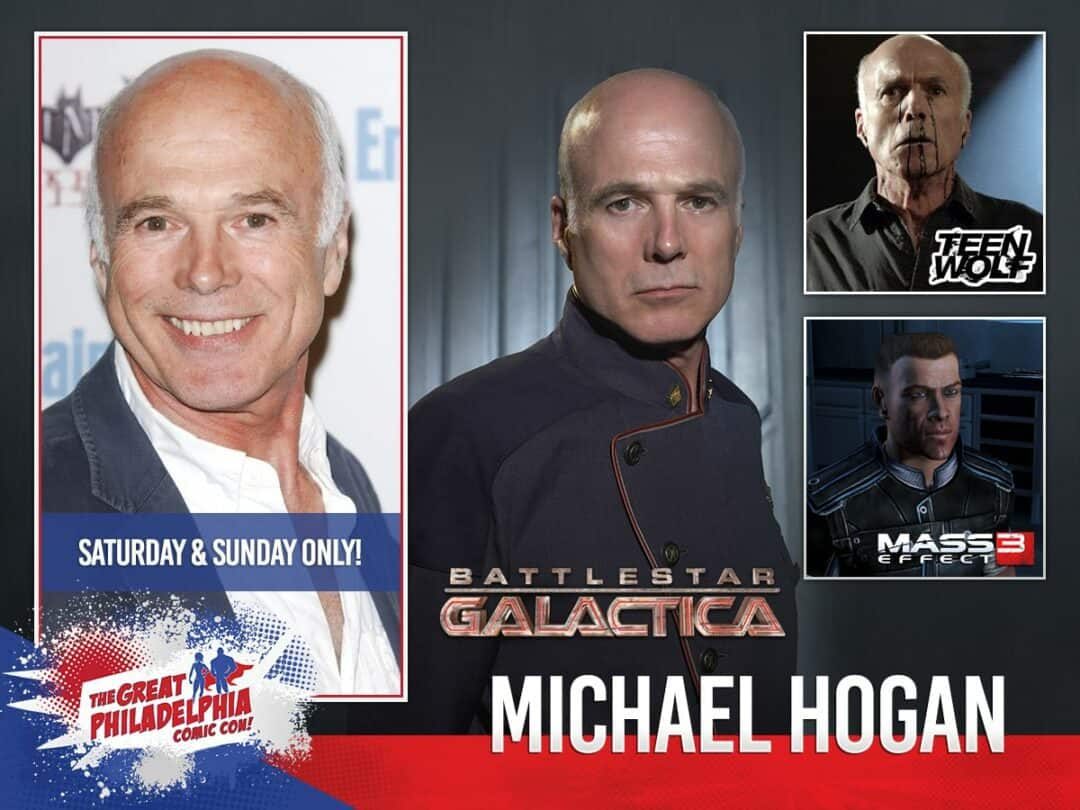 Michael Hogan is a Canadian actor known for his roles as Colonel Saul Tigh in the 2004 Battlestar Galactica series, Billy in The Peanut Butter Solution, the voice of Armando-Owen Bailey in the Mass Effect series and villainous werewolf hunter Gerard Argent in Teen Wolf. He has guested on such series as Millennium, The Outer Limits, Cold Squad, Andromeda, The L Word, Psych, Dollhouse, Numb3rs, and in the two-hour premiere of Monk. He also played Myka's father on the SyFy series Warehouse 13.
Visit www.philadelphiacomiccon.com for further information and tickets!