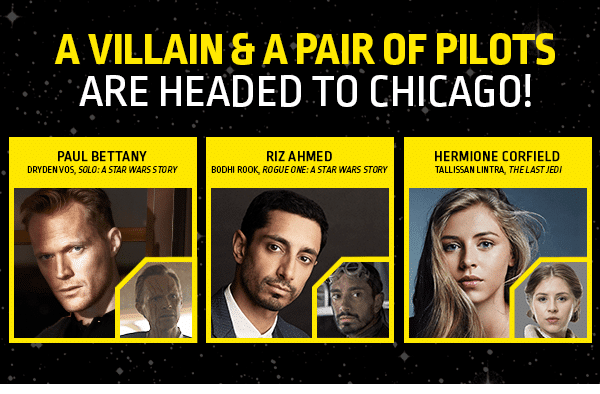 Star Wars Celebration has added further guests for the convention on April 11-15, 2019 in Chicago, IL.
Paul Bettany, who played the crime boss in Solo: A Star Wars Story with a terrifying sense of menace and simmering anger, will be making his first Celebration appearance this April. Riz Ahmed, known to Star Wars fans as Bodhi Rook, the Imperial pilot turned rebel in Rogue One, is also set to appear. Finally, Hermione Corfield, seen in Star Wars: The Last Jedi as Resistance pilot Tallissan Lintra, will be landing in Chicago.
And check back on StarWars.com for more Star Wars Celebration Chicago updates!