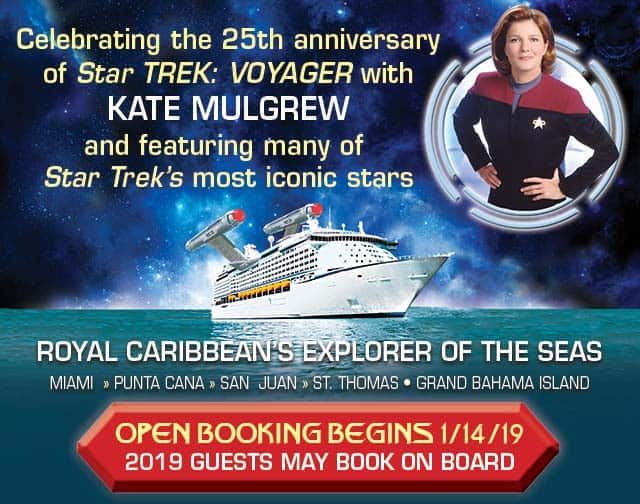 Press Release:
Starfleet has enlisted a spectacular crew to join Kate Mulgrew for Star Trek: The Cruise IV. Beam up to the new web portal to see the active duty roster and review the full telemetry on the 2020 Voyage! Keep your subspace communication systems open because more announcements will be coming from the Command Center.
The 4th annual cruise will sail from March 1-8, 2020, from Miami to Punta Cana (Dominican Republic), San Juan (Puerto Rico), St. Thomas and Grand Bahama Island aboard Royal Caribbean's Explorer of the Seas. Mulgrew will be joined by a star-studded crew, including a host of Voyager castmates including Robert Picardo, Ethan Philips, Robert Duncan McNeill, Tim Russ, and Garrett Wang.
Reminder: 2019 guests may rebook their living quarters while on board Star Trek: The Cruise III. Open booking begins on January 14.