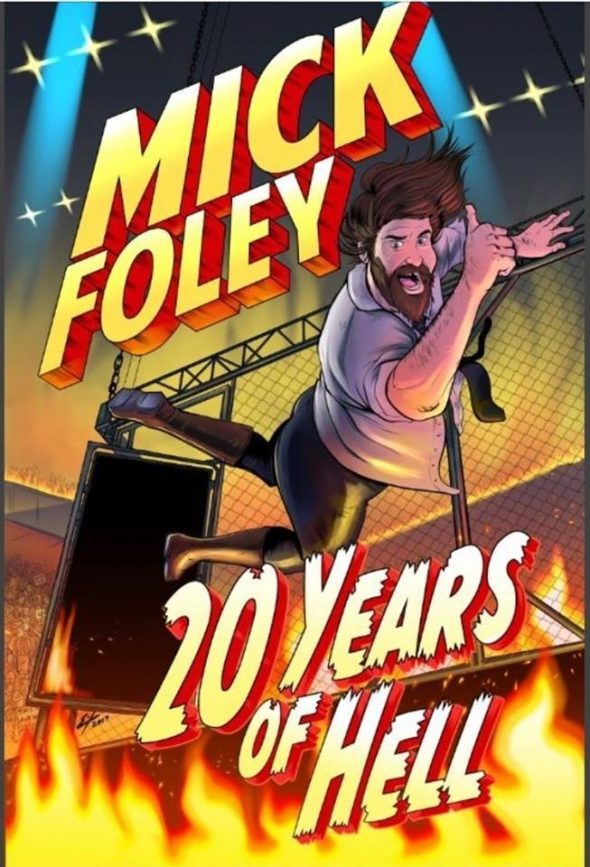 Mick Foley appears at Helium Comedy Club on Thursday, June 14th at 8:00 PM.
Climb on board the "TWENTY YEARS OF HELL" tour for a thrill ride TWENTY YEARS in the making – as Mick Foley, professional wrestling's hardcore legend, takes audiences along for an in-depth look at the most famous match of his hall-of-fame career – and perhaps, the most talked about match in sports-entertainment history.
With his trademark blend of wit and wisdom, wildness and warmth that shot two of his memoirs to the top of The New York Times best-seller list, Foley will use every tool in his arsenal – dozens of classic promos, hundreds of hours onstage, thousands of matches, and almost a MILLION published words – to weave a spell-binding web of stories, designed to take fans along on a journey back to June 28, 1998 – the night of the infamous "Hell in a Cell" match. It was the night that Foley somehow survived two spine rattling falls off of, and through the ominous Cell structure, shrugged off a stint of unconsciousness, and finished the match with a front tooth lodged in his nose. Finding humor in the most unlikely of places, "TWENTY YEARS OF HELL" brings the laughs, but is much more than just a comedic one-man show. He will make you feel like you are there…RIGHT THERE – in Pittsburgh, Pennsylvania, watching history write itself. By equal turns laugh out loud funny, stunningly surreal and heart wrenchingly real, "TWENTY YEARS OF HELL" is a once in a lifetime chance to hear wrestling's finest story-teller talking about the night he walked down an aisle a wrestler, and walked away a legend.
Each show begins with Mick's recollections of wrestling in the town he is performing in and will conclude with a candid 30-45 minute Q&A where all subjects are fair game.
VIP Ticket Includes: Meet and greet with photo op and autograph.
Helium Comedy Club
30 Mississippi St, Buffalo, NY 14203
(716) 853-1211