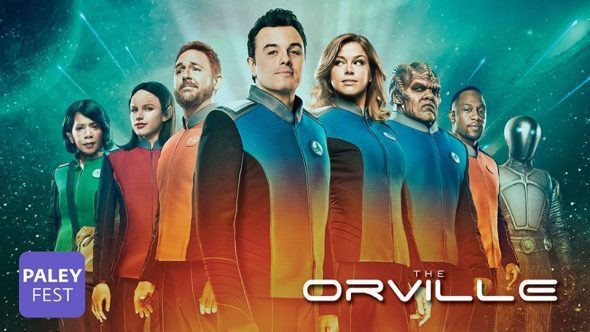 Seth MacFarlane, Adrianne Palicki, Scott Grimes, Penny Johnson Jerald, Halston Sage, Peter Macon, J. Lee, Mark Jackson, Chad Coleman, David Goodman, Brannon Braga, and Jason Clark appear on Saturday, March 17, 2018 at 2:00 PM at the Dolby Theater as part of PALEYFEST 2018!
This is your chance to see some of your favorite stars IN PERSON and watch your favorite shows on the big screen along with other ultimate fans, followed by a moderated Q&A with members of the cast and creative team.
PaleyFest LA is the premier television festival. Join us at Hollywood's world-famous Dolby Theatre March 16 to 25, 2018, as the hottest stars and creative talents in TV and entertainment gather to delight fans with exclusive behind-the-scenes scoops, hilarious anecdotes, and breaking news stories of their favorite shows that are the hallmark of PaleyFest.
Dolby Theatre
6801 Hollywood Blvd, Los Angeles, California 90028
(323) 308-6300