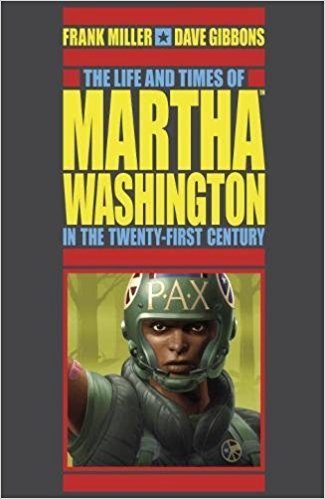 Dave Gibbons will be signing The Life and Times Of Martha Washington In The 21st Century at our London Megastore on Wednesday 7th June at 6:00pm.
Martha's story begins in the squalid corridors of a maximum-security housing project, where a young girl will rise from the war-torn streets of Chicago to battle injustice in a world insane with corruption.
Her fight will take her far, from the frontlines of the second American Civil War to the cold, unforgiving reaches of space.
This edition collects remastered versions of every Martha Washington story, an extensive behind-the-scenes section, an introduction by Frank Miller, and a brand-new cover by Dave Gibbons!
Dave Gibbons is one of Britain's finest comic artists, whose most famous work is the multi-award- winning Watchmen. Since then he has drawn series including Batman, Doctor Who, and Give Me Liberty, and has written Batman vs. Predator, Green Lantern, and World's Finest, as well as his own graphic novel The Originals.
Forbidden Planet London Megastore
179 Shaftesbury Avenue, London, WC2H 8JR
0207 420 3666