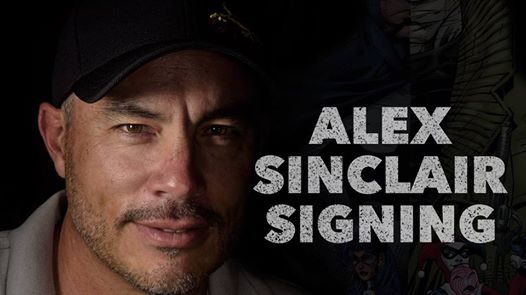 Alex Sinclair signs at Vegas Comics on Saturday, June 3rd from 11:00 AM – 1:30 PM.
Alex is an award winning comic book colorist who has worked in the industry for over 20 years. In that time, he's colored almost every WildStorm and DC Character he could get his hands on. He is widely known for his work on Batman: Hush and Blackest Night. Other highlights include Justice League, Flashpoint, Batman & Robin, Green Lantern, Superman: For Tomorrow, Astro City, Arrowsmith, Identity Crisis, Wonder Woman, Harley Quinn & Suicide Squad.
As requested there will be a fee of $5 per CGC/CBCS book. Alex will be offering commissions. For color work, provided art/BW covers $50 bust, $100 full figure. My art and colors $75 bust, $150 full figure.
Vegas Comics
8866 South Eastern Ave #103, Las Vegas, NV 89123
(702) 750-9399