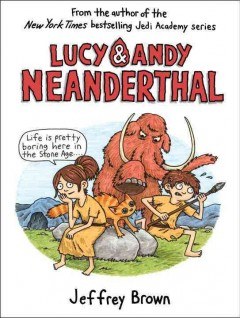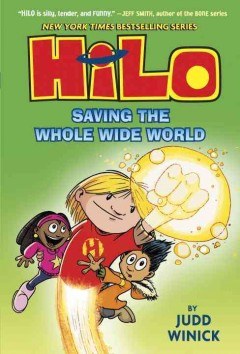 Cartoonists Jeffrey Brown and Judd Winick appear at the Takoma Park Library on Monday, September 26, 2016 at 7:30 PM!
Press Release:
Join us Monday, Sept. 26, at 7:30 p.m. when two kids' comics creators present their latest books. Jeffrey Brown, known for books like Jedi Academy and Vader's Little Princess, now turns his attention to the cave age with his new book, Lucy & Andy Neanderthal. Judd Winick, meanwhile, continues the adventures of his popular robot named HiLo in "HiLo 2: Saving the Whole Wide World." Politics & Prose will sell books by Brown and Winick at our event, but the program is free and no purchase is required to attend.
Andy and Lucy may live 40,000 years in the past, but these Neanderthal siblings have problems—crushes, squabbles, and baby brothers— that persist today. Brown tells their story alongside nonfiction sections that serve to dispel misinformation about these human relatives.
In Winick's sequel to Hilo, the titular heroic alien robot unexpectedly returns to Earth and human friends DJ and Gina. Then, mysterious portals pop up all over town and disgorge one terrifying creature after another. An enormous mutant chicken and a million killer vegetables are only some of the foes that Hilo, DJ, and Gina must confront in order to save their community.
Takoma Park Library
101 Philadelphia Ave, Takoma Park, MD 20912
(301) 891-7259