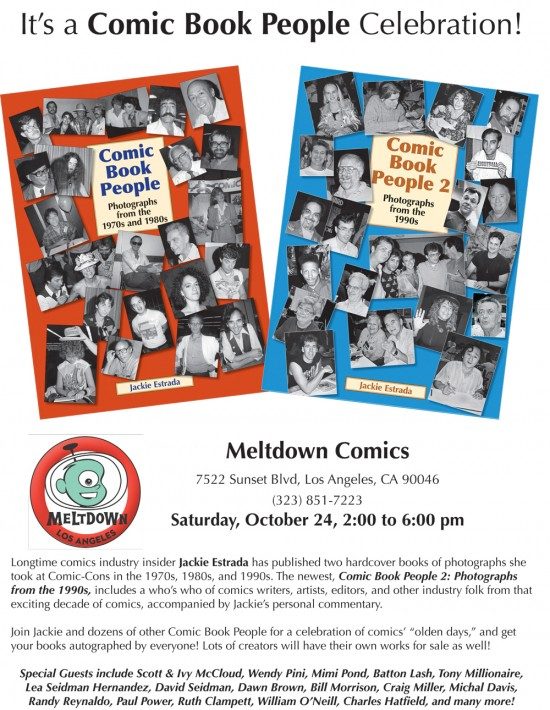 Longtime comics industry insider Jackie Estrada appears at Meltdown Comics on Saturday, October 24, 2015 at 2:00 PM to sign her two hardcover books of photographs she took at Comic-Cons in the 1970s, 1980s and 1990s.
Join Jackie and dozens of other Comic Book People for a celebration of comics' "olden day," and get your books autographed by everyone!
Special Guests include:
Scott & Ivy McCloud, Wendy Pini, Mimi Pond, Batton Lash, Tony Millionaire, Lea Seidman Hernandez, David Seidman, Dawn Brown, Bill Morrison, Craig Miller, Michal Davis, Randy Reynaldo, Paul Power, Ruth Clampett, William O'Neill, Charles Hatfield, Brinke Stevens and many more!
Meltdown Comics
7522 Sunset Blvd, Los Angeles, CA 90046
323.851.7223