Press Release:
Wizard World, Inc. CEO Issues Letter to Shareholders
NEW YORK and LOS ANGELES, April 23, 2013 (GLOBE NEWSWIRE) —
Wizard World, Inc. (OTCBB:WIZD) announces letter to shareholders from its Chief Executive Officer, John Macaluso: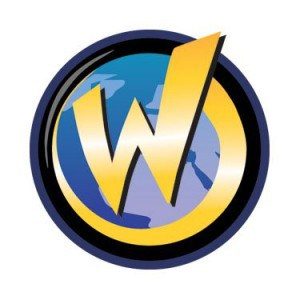 Dear Valued Shareholder,
I write to you at an exciting and important time for Wizard World, Inc. ("Wizard World" or the "Company") and would like to offer my most sincere thank you for your continued and amazing support over the past year. We have experienced a number of recent positive developments that I would like to share with you as we continue to grow as a company and as the leading presenter of Comic Con touring exhibitions around the country.
Improved Financial Results in 2012
We believe that our ability to successfully grow our Comic Cons will enhance our ability to be profitable on an annual basis for the first time in many years. During the fiscal year 2012, we made substantial progress in expanding our shows through organic growth, and better business practices that we have put in place. While we have experienced a loss of approximately $1.02 million and approximately $2.01 million for the years ended December 31, 2012 and 2011, respectively, total revenue for the year ended December 31, 2012 increased by 78% to $6.74 million compared to $3.78 million for the comparable year ended December 31, 2011. The net loss during the year ended December 31, 2012 was primarily attributable to derivative and interest expenses associated with our financing activities. We had income from operations of approximately $198 thousand for the year ended December 31, 2012 as compared to a loss from operations of approximately $3.2 million for the comparable year ended December 31, 2011. In addition, we generated approximately $243 thousand in cash from operations during the year ended December 31, 2012 as compared to exhausting approximately $1.6 million in cash from operations during the comparable year ended December 31, 2011. Such stronger revenue growth has enabled us to leverage opportunities afforded by our business model, as evidenced by our significant improvements in gross profit as compared to the previous year. Our primary operational objective is achieving sustainable long-term profitability.
Going Concern
As of December 31, 2012, management and our auditors concluded that there is no longer substantial doubt about our ability to continue as a going concern. This is a result of many positive milestones we achieved during fiscal year 2012 including, but not limited to, the following: (i) the securing of financing through the issuance of Series A Cumulative Convertible Preferred Stock; (ii) the undertaking of converting promissory notes and other liabilities into equity; (iii) the increase in revenues and margins from our existing Comic Cons; (iv) our ability to decrease our consulting fees and overall overhead; and (v) the increase of cash flows from our operations.
Appointment of Two New Directors
On March 17, 2013, the board of directors of the Company (the "Board") appointed Paul L. Kessler and Kenneth Shamus as new members of the Board. Both members possess extensive experience in their respective fields as described in further detail below.
Paul L. Kessler combines over 30 years of experience as an investor, financier and venture capitalist. He is the founder of Bristol Capital Advisors, LLC, a Los Angeles based investment advisor, and serves as the company's Principal and Portfolio Manager. He has broad experience in operating, financing, capital formation, negotiating, structuring and re-structuring investment transactions, and is involved in all aspects of the investment process including identification and engagement of portfolio companies. His investment experience encompasses both public and private companies. Paul also actively works with executives and boards of companies on corporate governance and oversight, strategic repositioning and alignment of interests with shareholders.
The Board believes that Paul's extensive experience in matters including capital formation, corporate finance, investment banking, founder, owner, operator of successful companies, corporate governance, as well as his understanding of capital markets, will provide a significant contribution to the growth of the Company.
Kenneth Shamus combines over 25 years of experience in the toys and collectibles industry. He currently serves as the Chief Executive Officer of ToyWiz, Inc., an online toys, action figures and trading card games company.
The Board believes that the combination of Kenneth's extensive experience in the pop culture space, including toys, games, action figures and collectible trading cards, and his business acumen brings a unique blend of skills which will help steer the Company's growth and development.
The Formation of Two Committees of the Board of Directors
On March 17, 2013, the Board authorized the formation of a Compensation Committee and an Audit Committee. The Board believes that the establishment of such committees will enhance the Board's ability to assist management in setting the direction for growth of the Company. The committees have not yet adopted written charters which govern their conduct but anticipate doing so by the end of the next fiscal quarter.
Audit Committee
Vadim Mats, Kenneth Shamus and Paul L. Kessler were appointed as the initial members of the Audit Committee, with Mr. Mats serving as Chairman. As mentioned above, the Audit Committee has not yet adopted a written charter but its functions shall include: selecting our independent registered public accountants; reviewing the results and scope of the audit and other services provided by our independent registered public accountants; reviewing our financial statements for each interim period and for our year end and our internal financial and accounting controls; and recommending, establishing and monitoring the Company's disclosure controls and procedures.
Compensation Committee
Gregg Suess, Vadim Mats and John Maatta were appointed as the initial members of the Compensation Committee, with Mr. Suess serving as Chairman. While the committee has not yet adopted a written charter, the Compensation Committee shall be responsible for establishing and administering our policies involving the compensation of all of our executive officers and establishing and recommending to our Board the terms and conditions of all employee and consultant compensation and benefit plans.
Looking Ahead to 2013
For 2013, we shall continue to work on expanding the Wizard World brand and our current focus on growing our existing Comic Cons by obtaining new exhibitors and dealers and attracting more high profile celebrities and VIPs. We also plan to expose our database of fans and our target market to our content through digital media such as Facebook, Twitter, YouTube, Flickr, and Tumblr. We anticipate that we will be able to draw higher traffic to our website, www.wizardworld.com, by creating content from our live multimedia events and promoting such events through email and newsletters.
For more information about the Company, please refer to our most recent Annual Report on Form 10-K/A, filed with the Securities and Exchange Commission on April 16, 2013. You may access a copy of the report at the SEC's website maintained at www.sec.gov.
In closing, we at Wizard World will not rest until we are the dominant name in this industry. I thank you for your continued support and the opportunity to serve you.
Sincerely,
John Macaluso
Chief Executive Officer
Forward-Looking Statements
This letter may contain forward-looking statements within the meaning of the Private Securities Litigation Reform Act of 1995 that involve certain risks and uncertainties. The actual results or outcomes of Wizard World, Inc. may differ materially from those anticipated. Although Wizard World, Inc. believes that the assumptions underlying the forward-looking statements contained herein are reasonable, any such assumptions could prove to be inaccurate. Therefore, Wizard World, Inc. can provide no assurance that any of the forward-looking statements contained in this letter will prove to be accurate.
In light of the significant uncertainties and risks inherent in the forward-looking statements included in this letter, such information should not be regarded as a representation by Wizard World, Inc. that its objectives or plans will be achieved. Included in these uncertainties and risks are, among other things, fluctuations in operating results, general economic conditions, uncertainty regarding the results of certain legal proceedings and competition. Forward-looking statements consist of statements other than a recitation of historical fact and can be identified by the use of forward-looking terminology such as "may," "intend," "expect," "will," "anticipate," "estimate" or "continue" or the negatives thereof or other variations thereon or comparable terminology. Because they are forward-looking, such statements should be evaluated in light of important risk factors and uncertainties. These risk factors and uncertainties are more fully described in Wizard World, Inc.'s most recent Annual and Quarterly Reports filed with the Securities and Exchange Commission, including under the heading entitled "Risk Factors." Wizard World, Inc. does not undertake an obligation to update publicly any of its forward-looking statements, whether as a result of new information, future events or otherwise, except as required by law.