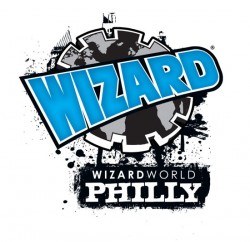 Wizard World Philadelphia starts today.
NERDSociety offers a preview while PhillyBurbs.com expects the Obama-Spidey comic a hot item. Syndicate Product Covert HQ offers another look as does the Philadelphia Daily News.
Paolo Rivera will only be accepting watercolor headsketches.
According to Metal Underground, Terminal Press will be at booth #1000 with an exclusive "DIMMU BORGIR: Dark Fortress" preview book.
Zenescope will have some special cover editions.
According to Icon ss. Icon, UFC star Matt Serra will be there.
Action Figure Insider notes that Shocker Toys will have a Sam Keith's MTV The Maxx Exclusive.
Toymakers The Four Horsemen have released their schedule.
Brad Guigar will be there with some new books.
Ian Glaubinger in artist alley at booth #88A.
Artist Daphne Lage and writer JD Calderon with trades, toys, sketches, and more.
Dan Moser will have a preview of Chaotic Soldiers.
There's a special advanced screening of Blood: The Last Vampire.
Keep up with our Wizard World Philadelphia stories by following our tag: http://www.conventionscene.com/tag/wizard-world-philadelphia/