The Hero Initiative hosts a Costume Party in conjunction with the Long Beach Comic Con! Look for it at…
• Rock Bottom Brewery, corner of Pine and Ocean, ONE block from the con!
• Saturday, October 30, at 8:00 PM!
Prizes will be awarded in different categories – Best superhero, Best villain, Best IDW character, Best BOOM! character, Most creative, Best Zombie and more! Start planning your costume now for this awesome event.
It's going to be incredible fun, and your $10 admission benefits the Hero Initiative, the non-profit organization that helps creators in the comic book industry in medical or financial need. It also gets you a beer. Seriously—your admission ticket also gets you one free drink!
Tickets will be sold at the Hero Initiative booth, #300, at the Long Beach Comic Con.

 

 
Raina Telgemeier tours the West Coast with her critically acclaimed autobio-graphic novel Smile: 
Monday, October 18
Green Apple Books: Book signing & presentation
506 Clement Street (@6th Ave)
San Francisco, CA
7 PM 
Wednesday, October 20
Milpitas Public Library: Presentation
160 North Main Street, Milpitas, CA
3-4 PM
  
Wednesday, October 20
Comic Relief: Book signing & presentation
With special guest, Dave Roman!
2026 Shattuck Ave, Berkeley, CA
7 PM  
Thursday, October 21
Alameda Free Library: Presentation & Workshop
1550 Oak Street, Alameda, CA
3:30 – 4:30 PM 
Friday, October 22
Pleasanton Public Library: Presentation
400 Old Bernal Ave, Pleasanton, CA
4 – 5 PM  My books will be for sale at this event! 
Friday, October 22
Mrs. Dalloway's Literary & Garden Arts: Signing/Reading
2904 College Ave, Berkeley, CA
7 PM 
Saturday, October 23
STORYTIME! Activity Day at the Cartoon Art Museum
655 Mission Street, San Francisco, CA
1 – 3 PM
Come hang out with me and a bunch of the creators in the museum's STORYTIME! exhibit, where you can see a bunch of original pages from Smile on display! My books will be for sale at this event!   
Monday, October 25
Santa Clara City Library: Presentation
2635 Homestead Road, Santa Clara, CA
6:30 PM
My books will be for sale at this event!
October 29 – 31
Long Beach Comic Con
Long Beach Convention Center
Long Beach, CA
Find me at the Comics Bakery booth in Artist Alley!
Hello all!
There are some very exciting events going on in the comic book world, and I'll be attending a few events to close out this year strong! Please let me know if you guys are attending any of these events!
September 19: LA Comic Book and SciFi Convention
September 21: Superman/Batman Apocalypse Screening @ Paley Center
September 24: Guillermo Del Toro signing @ Dark Delicacies (tentative)
September 26: West Hollywood Book Fair
October 29-31: Long Beach Comic Con
November 19-22: CTN
And to start the 2011 year off right, I will be attending the first big con of the year, The Amazing Arizona Comic Con! This con (Jan. 8-9) is chock full of big name guests, with some of the hottest writers in comics, including Robert Kirkman, Jeph Loeb, Victor Gischler, and John Layman! Don't miss out!
Come out and say hello to me at any of these events! For those interested in CTN as well, I am including this discount code! Receive 10% off just by inputting this code in prior to purchasing your ticket!
The code is: CONSCNX10
Hope to see you guys there!
Press Release:
ARCHAIA KICKS OFF THE 'ARCHAIA ALL ACCESS CONVENTION TOUR' WITH A VISIT TO WONDERCON IN SAN FRANCISCO
LOS ANGELES-BASED PUBLISHER HEADS NORTH TO MINGLE WITH BAY AREA FANS
Los Angeles, CA (April 1, 2010) – Eager to start its 2010 Archaia All Access Convention Tour, Archaia Entertainment announced it is exhibiting at Comic-Con International's WonderCon, Northern California's premiere comics and popular arts event, to be held at Moscone Center South in San Francisco April 2-4, 2010.
The publisher will set up shop at Booth #813 where it will offer for sale copies of its latest hardcover offerings, including The Killer Vol. 2, Days Missing Vol. 1, Gunnerkrigg Court Vol. 2 and Robotika Vol. 2: For a Few Rubles More. There will also be many free giveaways and the opportunity to meet with several Archaia creators, including Chandra Free (The God Machine), Patrick McEvoy (Starkweather), Tom Pinchuk (Hybrid Bastards!), Josh Finney and Kat Rocha (Titanium Rain), and a bevy of writers and artists who are working on the upcoming Fraggle Rock comic series, including Heather White, Jeff Stokely, Leigh Dragoon and Adrianne Ambrose.
"This is what we live for! It's fantastic to be able to come out and meet our fans, reward them with some cool giveaways and tease them with some subtle hints of what exciting projects are coming next from Archaia," said Archaia Marketing Manager Mel Caylo. "This is the first time at WonderCon for many of our staff, and we're looking forward to the Comic-Con International group putting on a phenomenal show!"
The Archaia booth will be open on Friday, April 2 from 12-7 p.m.; Saturday, April 3 from 10 a.m.-7 p.m.; and Sunday, April 4 from 11 a.m.-5 p.m. In addition, the publisher will present a panel in Room 236/238 on Sunday, April 4 from 3:30-4:30 p.m. to speak about some exciting new developments, including the announcement of several new titles. In addition to the creators listed above, on hand to speak about their projects will be Michael McMillian (Lucid) and Joshua Hale Fialkov (Tumor), plus there's always the potential of a surprise "speaker"!
Archaia is always interested in publishing creator-owned comic books in the adventure, fantasy, horror, pulp noir and science fiction genres that contain idiosyncratic and atypical writing and art, so submissions will be accepted at the booth all weekend. If you would like to leave behind a submission, please consult the "Submissions" section on the Archaia website (www.Archaia.com) for criteria.
After WonderCon, the Archaia All Access Convention Tour will make stops at C2E2 (April 16-18 in Chicago, Ill.), The LA Times Festival of Books (April 24-25 in Los Angeles, Calif.), San Diego Comic-Con (July 21-25 in San Diego, Calif.), Baltimore Comic-Con (August 27-28 in Baltimore, Md.), New York Comic Con (Oct. 8-10 in New York, N.Y.) and Long Beach Comic Con (Oct. 29-31 in Long Beach, Calif.).
About Archaia
Archaia has built an unparalleled reputation for producing meaningful material that perpetually transforms minds. With a slate including the popular Eisner Award-winning title Mouse Guard, as well as Gunnerkrigg Court, Roddenberry Productions' Days Missing, Robotika, Awakening, The Killer, Killing Pickman, Artesia and the Publisher's latest additions of Titanium Rain; Tumor; The God Machine; The Jim Henson Company library; and Mr. Murder Is Dead and Lucid with Before the Door Pictures, Archaia has become synonymous with quality content.
For more information on Archaia or any Archaia titles please visit www.Archaia.com. Archaia can also be found on Facebook (facebook.com/archaiacomics), MySpace (myspace.com/archaiacomics) and Twitter (twitter.com/archaiacomics).
Long Beach Comic Con had a one day show to celebrate the success of it's inaugural show. For a one day show, and a smaller venue, I was very shocked by the amount of creators that came to the show. Mike Mignola, Phillip Tan, Tim Bradstreet, Dustin Nguyen, Stan Sakai, Joe Benitez, Todd Nauck, Ebas, and many more artists and writers came out for this surprising busy show. With strong retailer presence and the star power with many comics creators, this show was a huge success.
A nice compilation video of the recent one-day Long Beach Comic Expo 2010, featuring Mike Mignola, Dustin Nguyen and Livio Ramondelli sketching.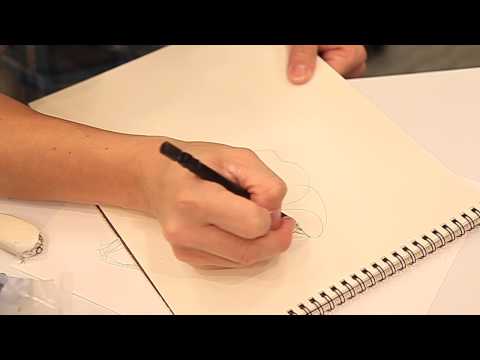 TOP COW AT SPRING FAN EXPO
LOS ANGELES, Calif., February 16, 2010 – Top Cow Productions, Inc. proudly announced today that they will be exhibiting at Long Beach Comic Con's Spring Fan Expo.  The one-day event will open to the public at 10am on Saturday, February 20th, with festivities lasting until 7pm.  Fans are encouraged to stop by the Top Cow booth (#302) to meet their favorite creators and shop for limited edition convention exclusives as well as their favorite Top Cow comics.
Among the creators appearing at the Top Cow booth will be penciler Eric Basaldua (Witchblade Annual, Hunter-Killer), writers Rob Levin (Broken Trinity: Pandora's Box, The Darkness: Shadows & Flame) and Rick Loverd (Berserker) and inker Rick Basaldua (Witchblade Annual).  Fans are encouraged to check the Top Cow booth for signing times.
Fans who stop by the Top Cow booth will be treated to an exclusive first look at the lead-in series to this summer's Artifacts, Broken Trinity: Pandora's Box #1 by Levin, Bryan Edward Hill and Alessandro Vitti.  Broken Trinity: Pandora's Box #1 will arrive in stores on Wednesday, February 24th.  Fans will also be able to pick up numerous free promotional items, posters and comics at the booth.
The Spring Fan Expo will be held at the Long Beach Convention Center is located at 300 Ocean Boulevard, Long Beach, California 90802.
On October 2, 2009, the Long Beach Comic Con opened its doors to the public. With an extremely successful weekend highlighted by the appearance of Stan "The Man" Lee, LBCC decided to do a one day show for this coming Saturday, February 20th, 2010. With artists such as Tim Bradstreet, Mike Mignola and Eric Basaldua, expect this show to be an affordable experience for comic fans in the Southern California area!
Here's a look back to the inaugural Long Beach Comic Con!
LONG BEACH COMIC CON PRESENTS: COMIC EXPO 2010 FEBRUARY 20, 2010 AT THE LONG BEACH CONVENTION CENTER
A Full Day of Comics for Comic Lovers
(Long Beach, CA, January 25, 2010) MAD Event Management and Long Beach Comic Con are proud to announce Comic Expo 2010 to be held Saturday, February 20, 2010 at the Long Beach Convention Center (LBCC) in downtown Long Beach.  The one day event will be held in the Promenade Ballroom from 10am – 7pm and entrance to the floor for the day is $10.
An exceptional show of support from notable comic artists, writers and creators for the Long Beach Comic Expo include Mike Mignola, Bernie Wrightson, Steve Niles, Tim Bradstreet, Stan Sakai, Dustin Nguyen, Todd Nauck, Whilce Portacio, Tone Rodriguez, Joe Benitez, Peter Steigerwald, Trent Kaniuga, J.T. Krul, Brian Haberlin, Lou Ferrigno, JJ Kirby, Michael Lopez, Eddie Nuñez, Livio Ramondelli, Amanda Dawn Wolf, Rick Basaldua, Eric Basaldua, Rob Levin, Joshua Hale Fialkov, David Wohl, Beth Sotelo, Frank Mastromauro, Mark Roslan, Vince Hernandez and Steve Sievers.
Lionsgate, Aspen, Top Cow, Com.X, High Tower, Comic Madness, Graphitti Designs, Freedonia Funnyworks and Metropolis Comics Scott Hudlow Comics and Terry's Comics are all setting up booths on the Expo floor.  Aspiring artists can meet with writer & editor Barbara Kesel for a one-on-one portfolio review.  And an Artist Alley loaded with talent will be on hand to meet and greet fans.
"After the tremendous amount of support we received from the community for Long Beach Comic Con we didn't want to wait a full year before returning," said event planner Martha Donato, President of MAD Event Management.  "We decided to create a one-day event that is a great place for fans to come to celebrate their love of comics."
For a complete list of events, guests, activities, ticket prices and times, visit www.longbeachcomiccon.com/comic-expo-2010.php.
Tickets will also be available at the following comic book and hobby shops: Amazing Comics, Comic Bug, Comic Madness, Geoffrey's Comics, Golden Apple, Jay Company, Metropolis Comics, Pulp Fiction and Terry's Comics.
###
About MAD Event Management
MAD Event Management is an all-purpose event planning facilitator whose principal owner has over 12 years of experience producing annual large-scale consumer conventions around the country, including Los Angeles, New York, Philadelphia, Chicago and Dallas.  MAD's capabilities include: Site Selection, Exhibit Staffing, Marketing Plans, Vendor Selection, Floor Plan Development, On-Site Execution, Sponsor Exhibitor Sales, Travel Management, Contract Development, Setup & Disassembly and Contract Coordination.  Visit www.madeventmanagement.com for additional information.
The Long Beach Post gets the scoop from Martha Donato, the director of the inaugural Long Beach Comic Con, as to how the whole thing got started and the potential for next year.
During the second day of the three-day LB Comic-Con, she spoke with reporter Mark Edward Nero about how she managed to go from being a laid-off worker to being a self-employed entrepreneur – in less than a year – who's the guiding force behind an event attracting thousands of people.
They also declare the con "A Soaring Success."