Press Release:
Long Beach Comic Con Announces Full Slate of Programming
LBCC14_FullProgram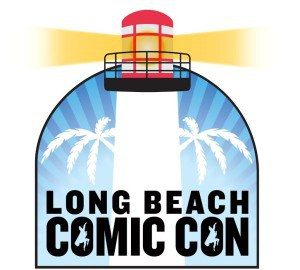 Long Beach, CA (September 25, 2014) – Long Beach Comic Con will present more than 80 panels over two days this weekend, September 27 and 28, 2014 at the Long Beach Convention Center. The panels run the gamut of a wide array of pop culture topics, including:
Celebrations of comic book icons Archie, Batman, The Crow and Hellboy.

Conversations about pop culture phenomenon The Katniss Chronicles: Hear the Girl on Fire; Honest Trailers; Robot Chicken.

Topical and timely discussions about diversity in the comic book industry: Prism Comics panel, It's a Queer, Queer World!; Race & Comics; She Makes Comics: A Documentary Celebration of Women in Comics; and more. And the details for the Dwayne McDuffie Award will be formally  announced Saturday, September 27 at 10:30 AM.

Animation panels dedicated to popular cartoons and appearances by Greg Weisman and Man of Action's Joe Casey, Joe Kelly, Duncan Rouleau and Steven T. Seagle.

Kids programming including interactive panels where kids can learn how to draw the Simpsons and Futurama characters and "how to draw your dragon."

Cosplay panels.

Horror programming, with a panel moderated by Horror Writers Associated and a panel sponsored by the films VHS Viral and ABCs of Death 2 with new trailers for both films.

A Young Adult panel featuring best-selling novelists Leigh Bardugo, Robin Benway, Cecil Castellucci, Melissa de la Cruz, Michael Johnston, and Margaret Stohl

A Banned Books Week discussion led by the Newport Beach Branch Library with bestselling writer Joshua Hale Fialkov and SALON contributor Samuel Sattin

#MakeComics workshops where aspiring writers and artists can learn from comic book professionals. Over two days, workshops will walk through the entire #makecomics process: from writing and drawing to running a Kickstarter and publicizing your work.
"We're so excited for fans to experience the robust programming slate for Long Beach Comic Con," said  Phil Lawrence, Co-founder and Sales Director of Long Beach Comic Con. "It's our most ambitious year to date for programing and we're thrilled to offer panels that speak to the diverse interests and passions of comic book fans."
Earlier this month, Long Beach Comic Con announced the Guests of Honor for show:
Roberto Aguirre-Sacasa (Archie Comics' AFTERLIFE WITH ARCHIE)
Mike Allred (Marvel Comics' SILVER SURFER)
Laura Allred (Marvel Comics' SILVER SURFER
Sandy King Carpenter (Storm King Production's ASYLUM)
Joe Casey (Man of Action, BEN 10)
Amanda Conner (DC Entertainment's HARLEY QUINN)
Chris Dingess (Skybound Entertainment's MANIFEST DESTINY)
David Gallaher (Bottled Lightning's THE ONLY LIVING BOY)
Joe Kelly (Man of Action, BEN 10)
JT Krul (Aspen's JIRNI)
Mike Mignola (Dark Horse Comics' HELLBOY)
James O'Barr (THE CROW)
Jimmy Palmiotti (PaperFilms' SEX & VIOLENCE)
Jamie S. Rich (Oni Press' Archer Coe and the Thousand Natural Shocks)
Duncan Rouleau (Man of Action, BIG HERO 6)
Steven T. Seagle (Man of Action, BIG HERO 6)
Marc Silvestri (Top Cow)
Richard Starking (Image Comic's ELEPHANTMEN)
Babs Tarr (DC Entertainment's BATGIRL)
"In addition to the panels, fans will be able to talk to exhibiting publishers including Archie Comics, Aspen Comics, Bottled Lightning, Man of Action/Image Comics, PaperFilms, Skybound Entertainment, Storm King Productions, Top Cow, and Valiant Entertainment," said Martha Donato, Long Beach Comic Con Executive Director and Co-Founder. "Early online buzz, social media chatter and advance ticket sales all point to this being a terrific weekend. I strongly urge fans to buy their tickets in advance and arrive early both days before the show opens."
Enjoy an exciting weekend full of exceptional guests and exhibitors, and engaging panels, at Long Beach Comic Con, Saturday, September 27 from 10:00 am – 7:00 pm and Sunday, September 28 from 10:00 am – 5:00 pm at the Long Beach Convention Center. Tickets are available now through the website: www.longbeachcomiccon.com.
Follow Long Beach Comic Con on Facebook and Twitter for the latest news and information.
You can download the LBCC programming schedule as a PDF.
About Long Beach Comic Con
Long Beach Comic Con is an annual event held at the Long Beach Convention Center that celebrates comic books and pop culture and showcases the exceptional works of talented writers, artists, illustrators and creators of all types of pop culture. At Long Beach Comic Con, you'll find exhibitors promoting and selling all types of related products, as well as entertaining and educational programs for all ages, guest signings and meet & greet sessions with celebrities. Long Beach Comic Con is a MAD Event Management, LLC production. To learn more and purchase tickets, please visit www.longbeachcomiccon.com.