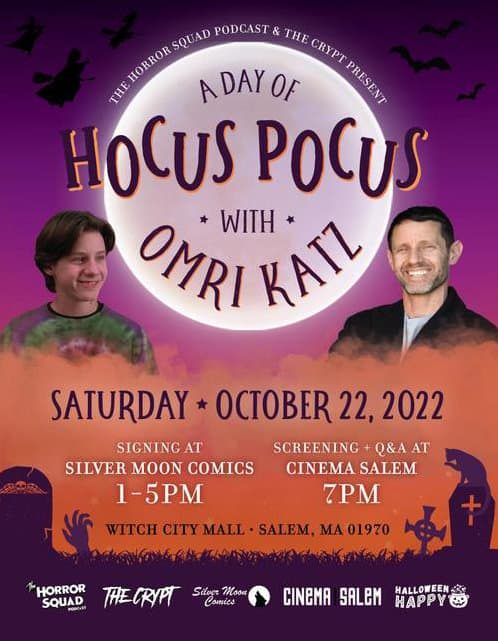 An Evening of Hocus Pocus with Omri Katz Presented by The Horror Squad Podcast.
There will be a signing at Silver Moon Comics with Omri Katz (Dallas, Eerie, Indiana, Matinee, and Hocus Pocus) on Saturday, October 22nd from 1pm-5pm that is followed by a screening of a film and Q&A at Cinema Salem starting at 7pm!
There will be a photo op and signing ($50) after the Q&A in Cinema Salem's lobby.