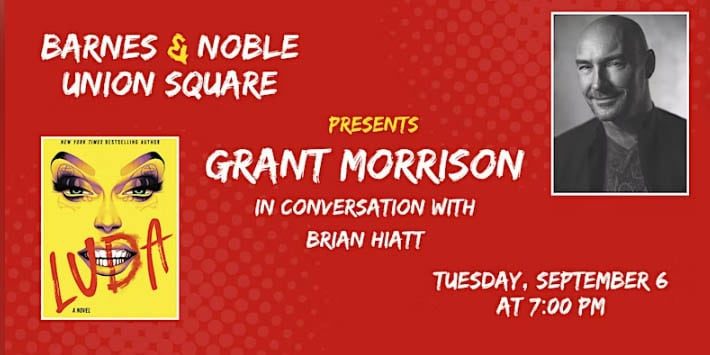 Join Barnes & Noble – Union Square on Tuesday, September 6th, as we welcome legendary comics writer and New York Times bestselling author Grant Morrison to celebrate the release of their first novel, LUDA, a phantasmagoric epic where a drag queen initiates her protégée into the magical arts!
Grant will be joined by Rolling Stone Senior Writer, Brian Hiatt!
Click here for tickets.
Barnes & Noble | Union Square
33 East 17th Street, New York, NY 10003
212-253-0810