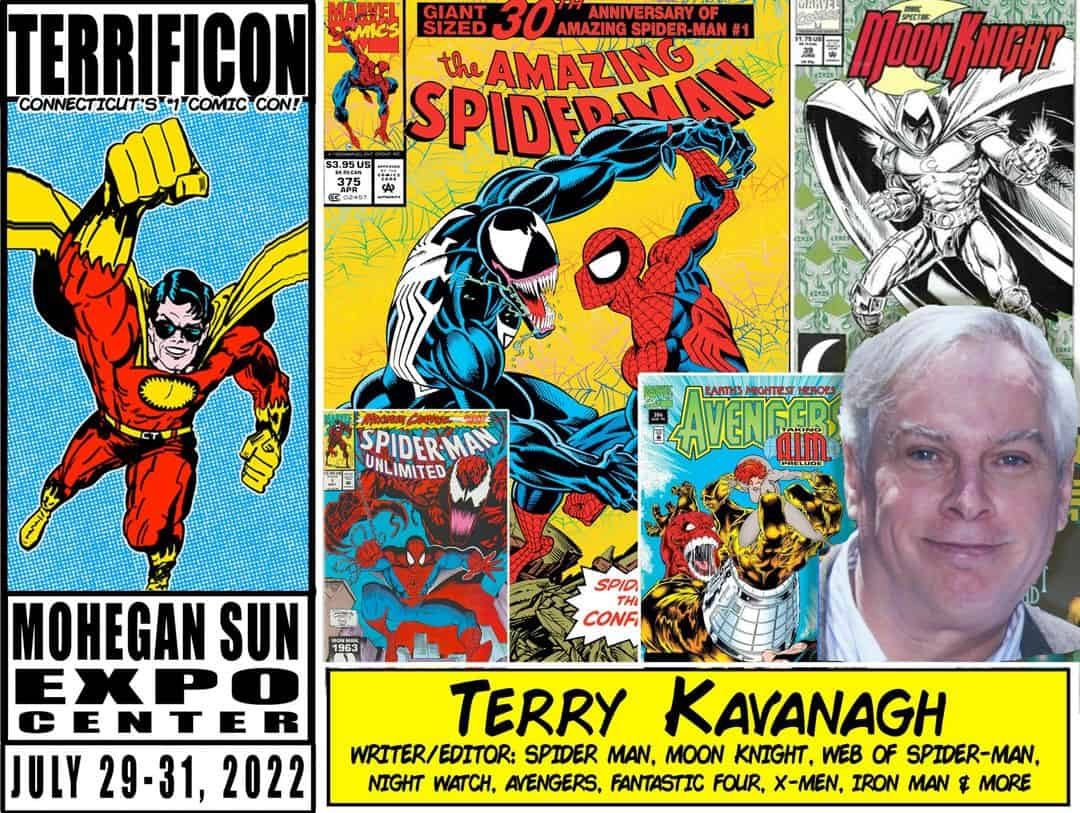 TERRIFICon welcomes writer/editor Terry Kavanagh to the Mohegan Sun on July 29 – 31 for three days of comic con fun!
Terry Kavanagh was a Marvel Comics editor from 1985 to 1997. Titles he edited included EXCALIBUR, MARVEL COMICS PRESENTS, NAMOR, SPEEDBALL, WHAT THE–?! and NICK FURY, AGENT OF S.H.I.E.L.D, and Black Widow.
Terry also wrote for Marvel until the mid 2000s. He was one of the writers on the "Maximum Carnage" storyline which ran through the various Spider-Man titles in 1993. He pitched a storyline involving the return of Spider-Man's clone, which then formed the basis of the long running Spider-Man maxi-series THE CLONE SAGA. He also wrote such titles as WEB OF SPIDER-MAN, Moon Knight, Avengers, Fantastic Four, X-MEN, Iron Man, and X-MAN.
In 2011, Terry co-founded the internet startup company www.mybeanjar.com. He also wrote and edited comics for Zenescope Entertainment from 2017 to 2019, and consulted on the Marvel Entertainment streaming series, MARVEL'S HERO PROJECT.
Terry is now Head of Development for inksmyth, a boutique custom comic book company.
Fans can meet Terry at the largest gathering of comic creators in New England at TerrifiCon ™ – Connecticut's Terrific Comic Con at Mohegan Sun! Tickets on sale now at Mohegan Sun, Ticketmaster and Boom Tube Comics see more at www.terrificon.com.