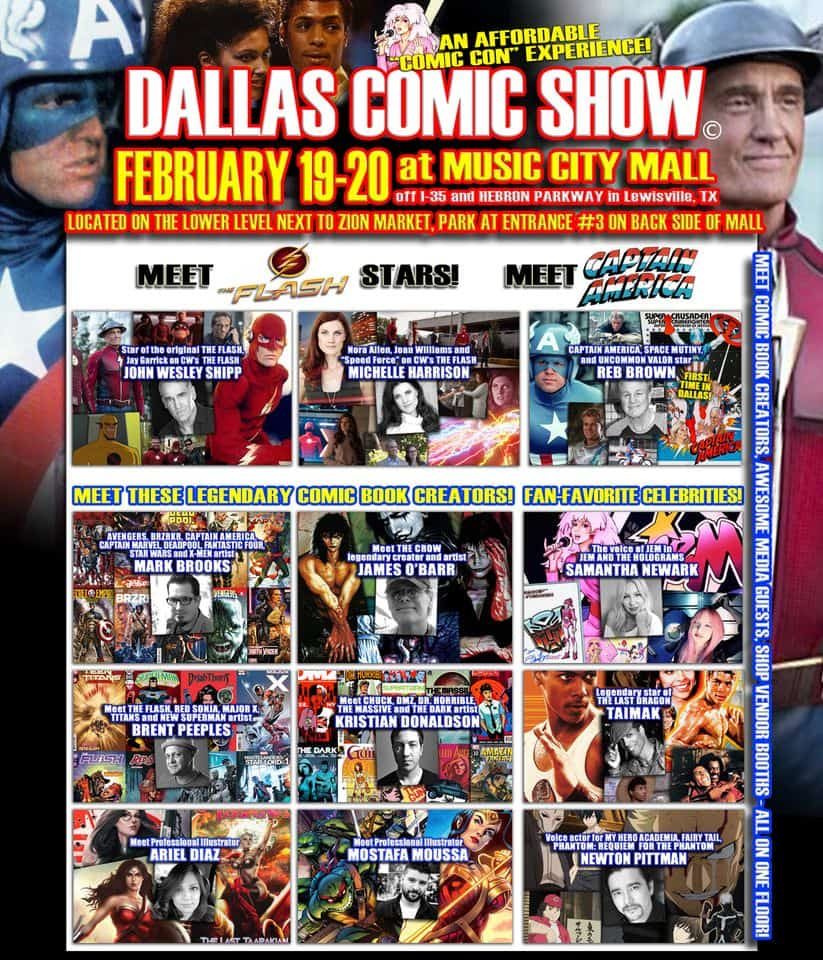 DALLAS COMIC SHOW returns in 2022 with our first full event of the year – our Fantastic February convention to be held on February 19-20, 2022 at Music City Mall in Lewisville, TX. Come meet stars of the CW's The Flash, the star of The Last Dragon, and many more guests!
Comic creator guests include:
James O'Barr: The Crow
Mark Brooks: Avengers, Captain America, Fantastic Four, X-Men
Kristian Donaldson: The Dark, Dmz, The Massive, Chuck
Brent Peeples: Wastelanders: Star-Lord, The Flash, Teen Titans Academy
Dallas Comic Show is a family-friendly event in the DFW area featuring exciting comic book and media guests, costumed characters, gaming and Anime content.
Our mission is to bring back an affordable pop culture convention experience to the DFW area, something everyone can enjoy and embrace without breaking the bank. This is show run by fans and done for fans. We are here to make sure you have fun.
Please go to the website for further information: dallascomicshow.com