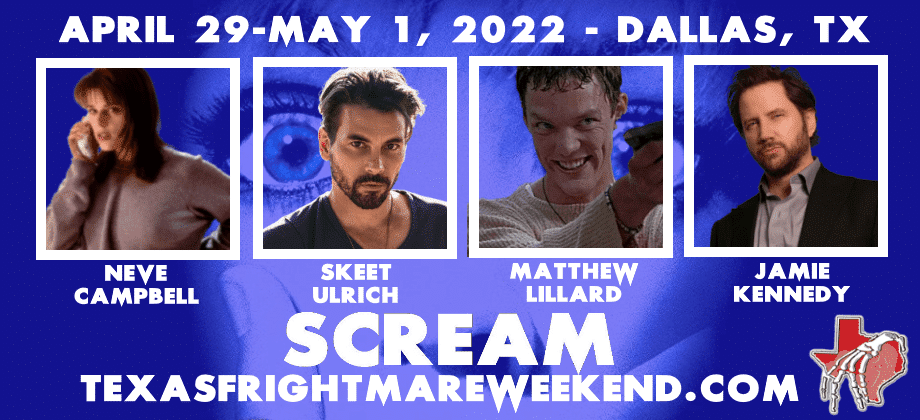 Twenty-five years after the original series of murders in Woodsboro, a new Ghostface emerges, and Sidney Prescott must return to uncover the truth.
We're excited to reveal that the stars of Wes Craven's original slasher classic – Neve Campbell, Skeet Ulrich, and Matthew Lillard return to Texas Frightmare Weekend, and Jamie Kennedy will make his FIRST EVER TFW appearance.
Tickets and further information available now at texasfrightmareweekend.com.