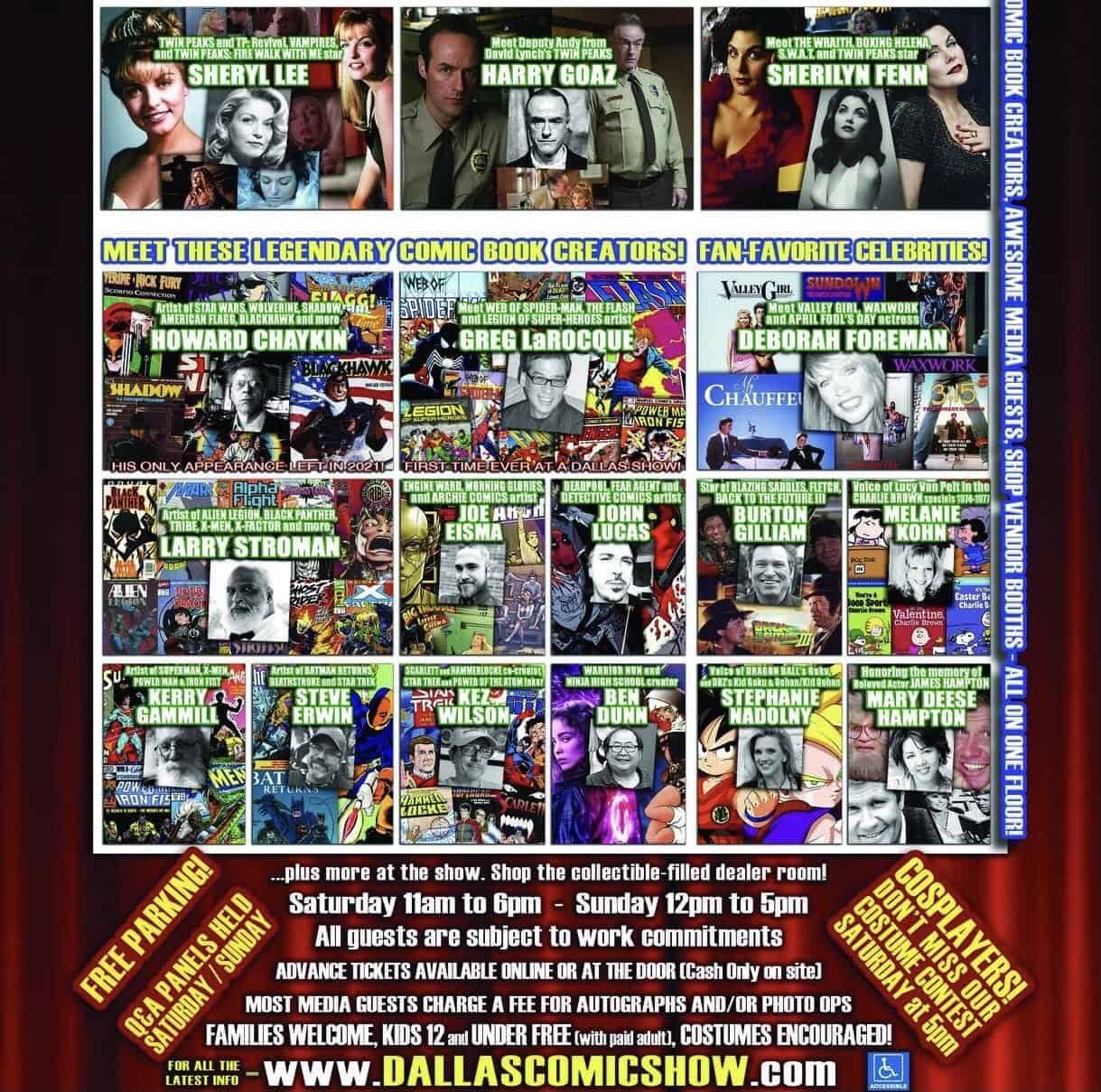 Meet legendary comic book creators like Howard Chaykin (STAR WARS, AMERICAN FLAGG!), Greg LaRocque (WEB OF SPIDER-MAN, THE FLASH), Larry Stroman (X-FACTOR, TRIBE), Joe Eisma (ENGINE WARD, ARCHIE), Kerry Gammill (SUPERMAN), John Lucas (DEADPOOL), Brian Denham (NOVA), Steve Erwin (DEATHSTROKE) and more.
Meet celebrities from movies and TV like stars from TWIN PEAKS, VALLEY GIRL, BLAZING SADDLES, PEANUTS CHARLIE BROWN Specials, and more. Anime and Manga greats like Stephanie Nadolny (voice of DBZ's Kid Goku) and Ben Dunn (WARRIOR NUN and NINJA HIGH SCHOOL creator).
And shop early for Christmas gifts in our curated vendor hall loaded with cool collectibles.
Tickets are now on sale for DALLAS COMIC SHOW's Holiday Special this November 6-7, 2021 at Music City Mall Lewisville. Affordable options for all, kids 12 and under FREE with paid adult, FREE parking too! Check out our bargain VIP pass, or our special Howard Chaykin VIP package (limited to 15!) which includes brunch with Howard! This is going to be a fun show, please help us spread the word!
For all the info you need to know, check out dallascomicshow.com