Alan Oppenheimer, Tom Cavanagh, Ross Marquand, Morgan Lofting, Sean Schemmel, Art Baltazar, K Lynn Smith, Thom Zahler, Paul D Storrie, Mark Kidwell, Scott Beaderstadt, and more have been announced as guests for Cincinnati Comic Expo 2021!
Tickets for the 2021 Cincinnati Comic Expo are on sale now. Get the best deal when you buy your Early Bird VIP Package today! Get tickets at the link…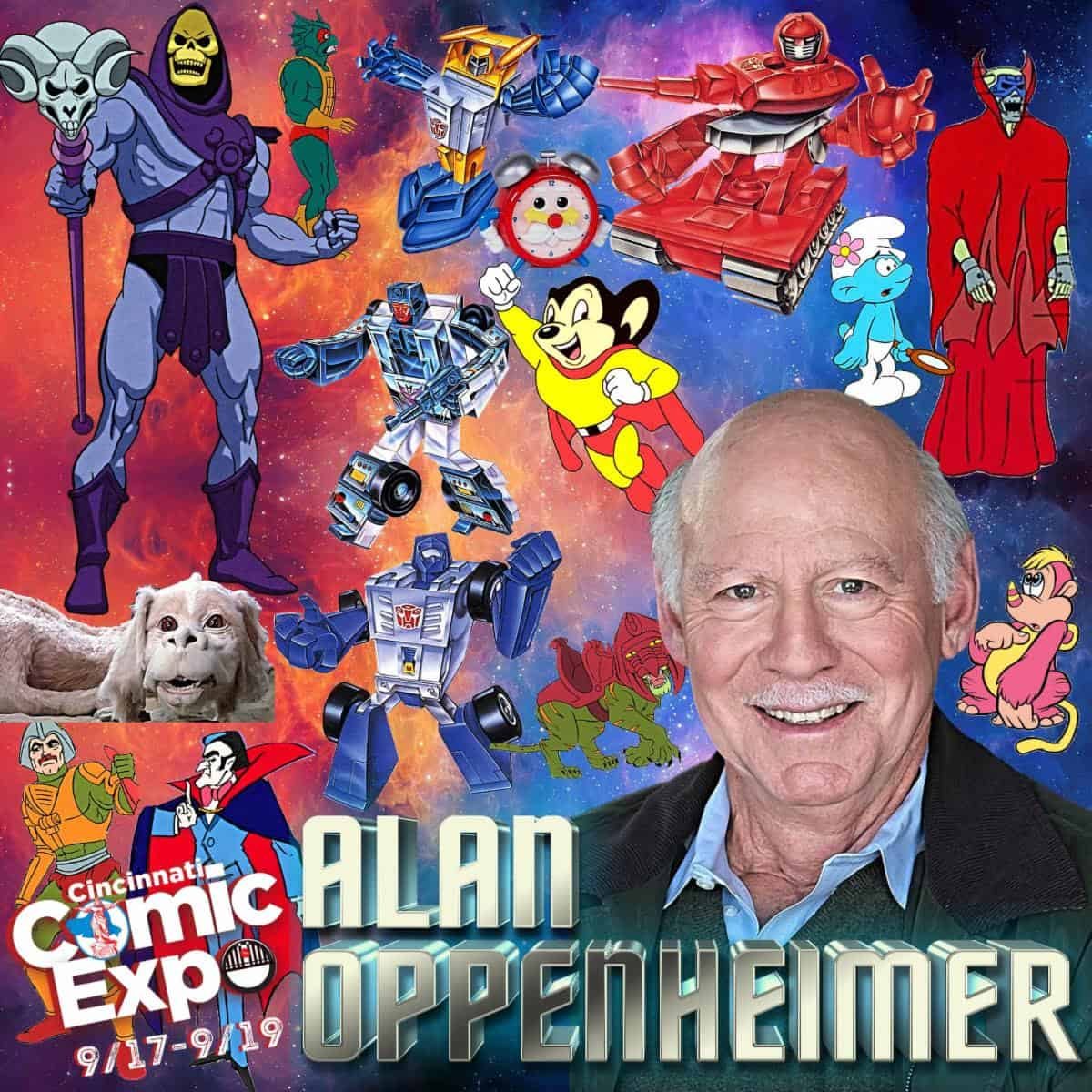 The legendary Alan Oppenheimer will be attending the 2021 Cincinnati Comic Expo! This will be one of Alan's first convention appearances in nearly 3 years. Alan is recognized for many of the hundreds of projects he has been part of for his career. Fans will know he was the voice of Skeletor, Man-At-Arms, and other characters on He-Man and the Masters of the Universe as well as on She-Ra: Princess of Power and the other He-Man specials. On The Smurfs, Alan portrayed Vanity Smurf and others. In movies, Alan was the voice of Falkor, Rockbiter, and other roles in The NeverEnding Story. More recently, Alan was heard in Toy Story 4 as Old Timer and the voice of Moss Man in Masters of the Universe: Revelation. Starting in 1963, Alan has been featured in programs and movies on camera. From The Andy Griffith Show, Get Smart, and Hogan's Heroes to Westworld, The Six Million Dollar Man, Who's The Boss, Quantum Leap, Gilmore Girls, and so much more. His voice acting is just as lengthy to include The New Scooby-Doo Movies, The Wuzzles, The Transformers as Warpath, Beachcomber, Seaspray and others, several roles on Ghostbusters including Prime Evil, DuckTales, The Legend of Prince Valiant, Batman: The Animated Series, and others that we just cannot list them all.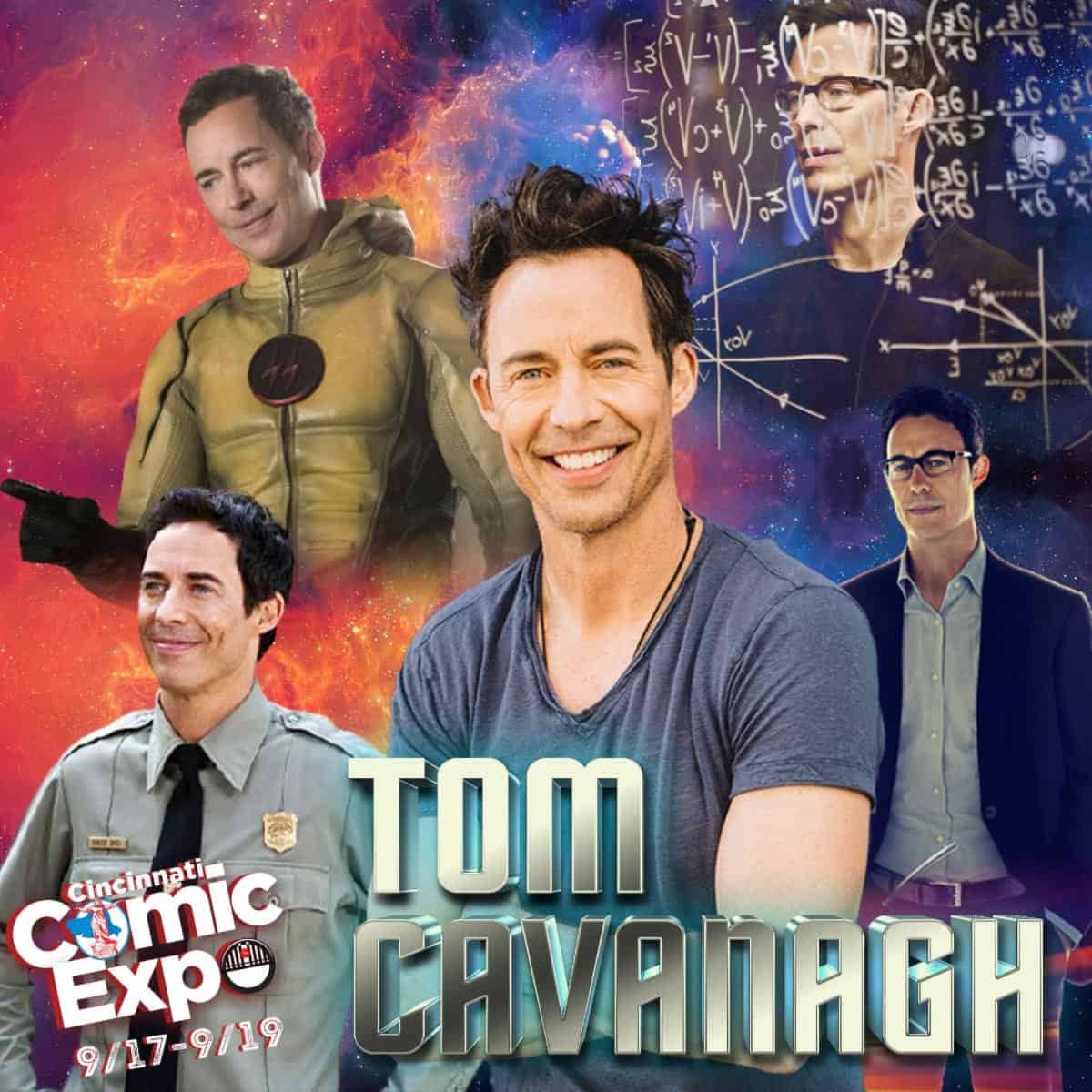 Actor and director Tom Cavanagh will be joining us for the 2021 Cincinnati Comic Expo! Tom is known for his portrayal as Harrison Wells and other "Wells" characters on The Flash. He has continued the character in the other shows of the Arrowverse such as DC's Legends of Tomorrow, Supergirl, Batwoman, and Arrow. Before coming there, fans recognize him as Ranger Smith in the Yogi Bear feature film, a recurring role on Scrubs, and the star of Ed for 4 seasons. His credits include dozens of other projects including Bang Bang You're Dead, Royal Pains, Doc McStuffins, Van Helsing, American Dad, and more. Behind the camera, he has producing and been directing, including a few episodes of The Flash and the season finale of the recently aired Superman and Lois.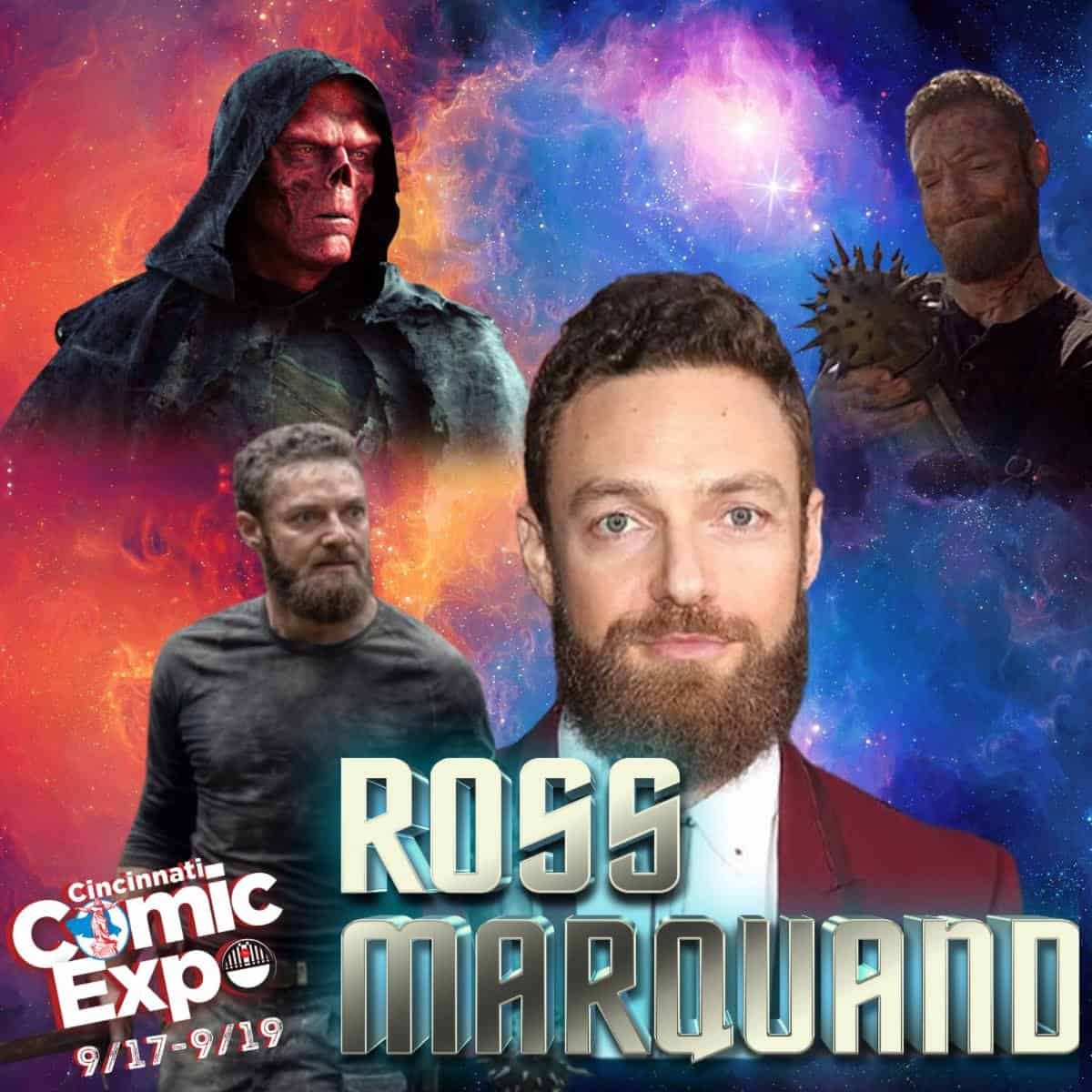 Actor Ross Marquand will be attending the 2021 Cincinnati Comic Expo! Ross can currently be seen on The Walking Dead in his role as Aaron. Ross joined the MCU portraying the Red Skull (Stonekeeper) in Infinity War and Endgame, then voiced the role once again in What If…? on Disney+. He is also playing several voices on Amazon's Invincible and will return next season. Prior to these projects, Ross is credited with dozens of other parts in Mad Men, Animation Domination High-Def, The Mindy Project, Brockmire, Robot Chicken, Family Guy, Blockbuster, American Dad!, and more!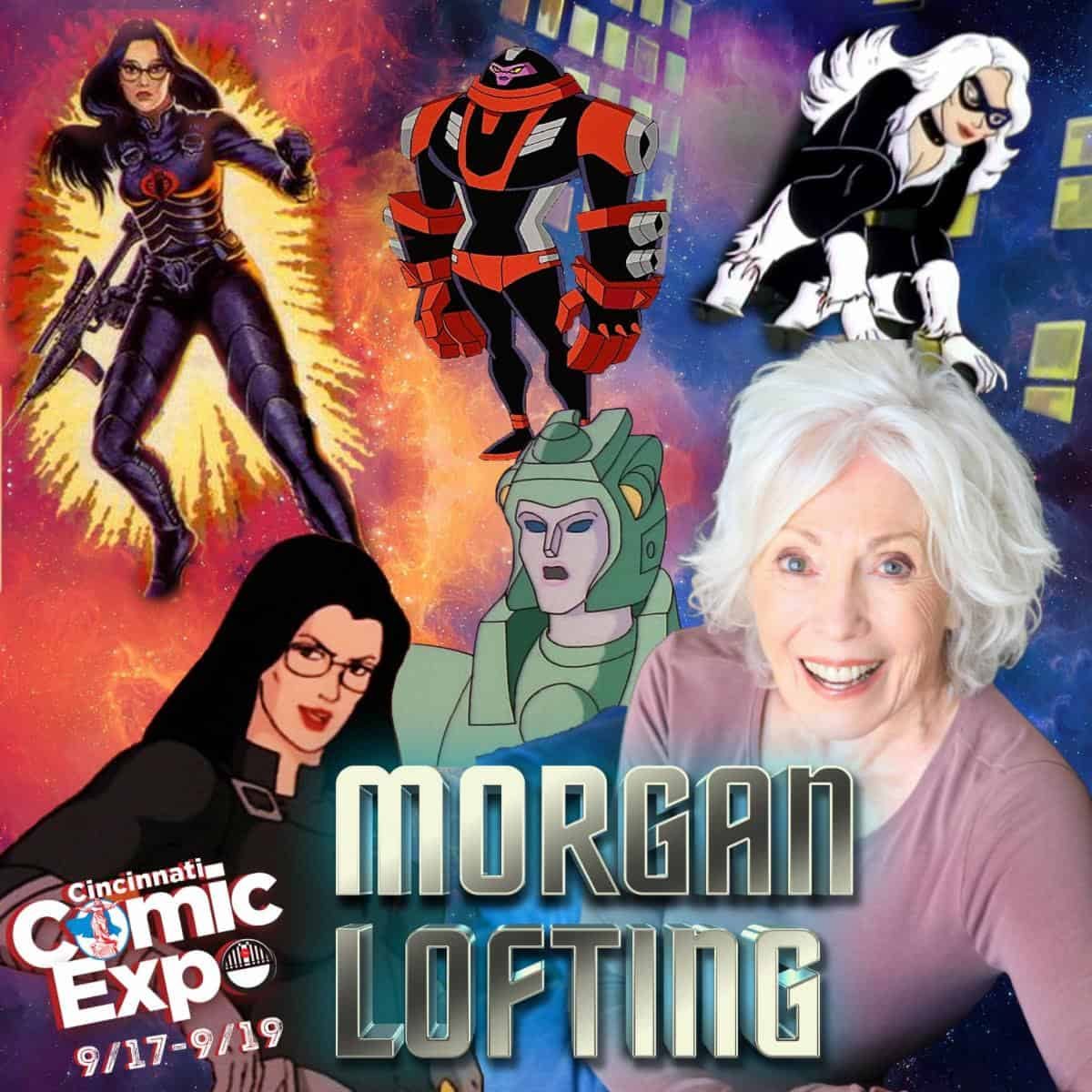 Cincinnati native and actress Morgan Lofting will be attending the 2021 Cincinnati Comic Expo! Morgan is recognized for portraying numerous roles in a few G.I. Joe properties, but fans will know her best as the Baroness. In addition, Morgan's credits include voicing Aunt May and Black Cat in Spider-Man, Moonracer, Firestar, and others in The Transformers, Fistina on Ben 10: Omniverse, and dozens of other roles.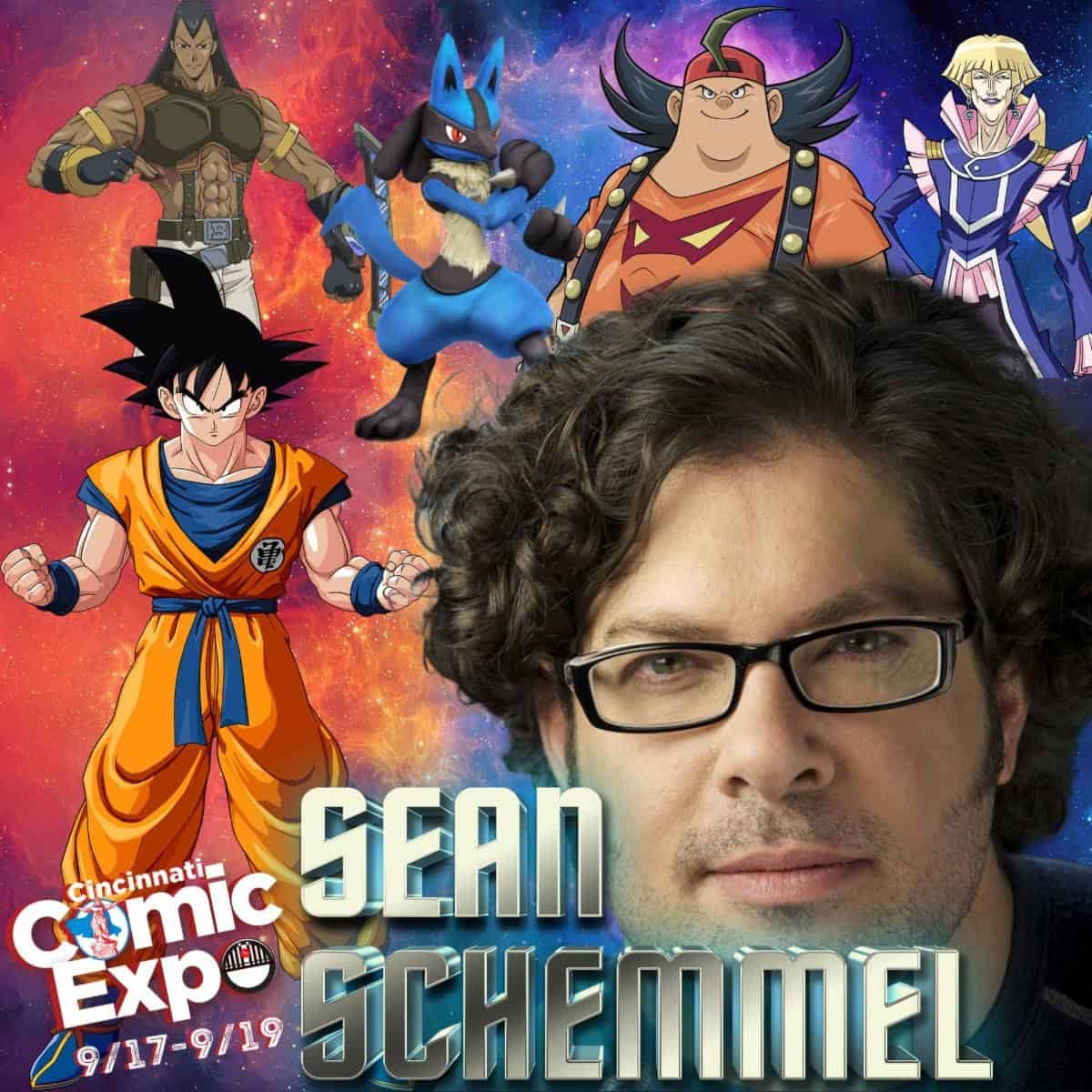 Sean Schemmel will join us for the 2021 Cincinnati Comic Expo! Sean is known as the voice of Goku in the Dragon Ball franchise. In addition, he has been on One Piece, Pokemon, Fullmetal Alchemist, Phoenix, Samurai 7, and hundreds of other roles. He has also provided voices to Yu-Gi-Oh!, G.I. Joe: Sigma 6, Viva Pinata, Teenage Mutant Ninja Turtles, and Hawkman on DC Super Friends. More recently, Sean has been credited with parts as the Monkey King on Monkie Kid and Maeda on Mars Red.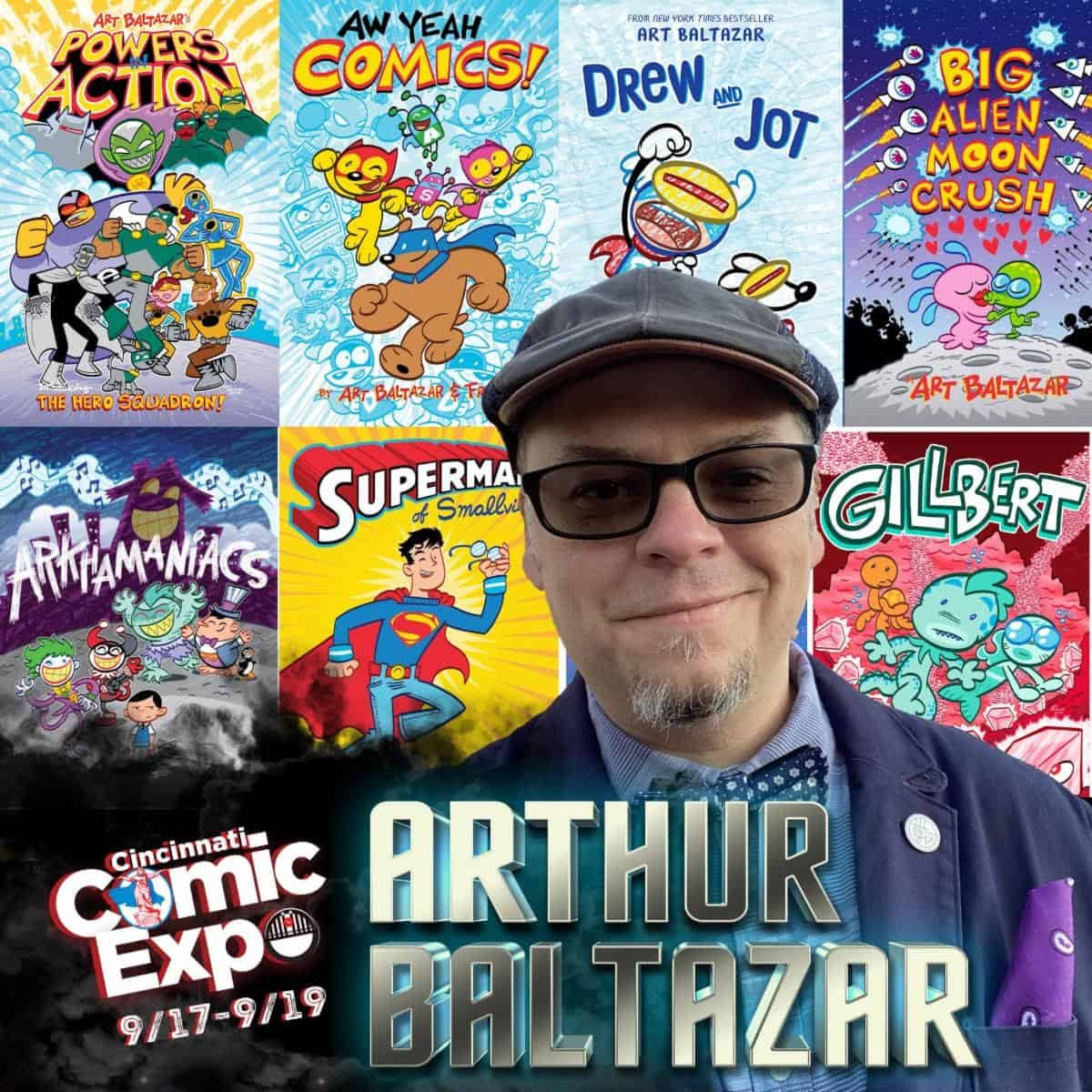 Cartoonist and creator Art Baltazar continues the Aw Yeah Comics group to the 2021 Cincinnati Comic Expo! Art's projects include The Cray-Baby Adventures, Gyro-Man, Captain Camel & the Space Chicken, Patrick the Wolf Boy, and so much more. His other credits include Itty Bitty Hellboy, Tiny Titans, The DC Super Pets, and others.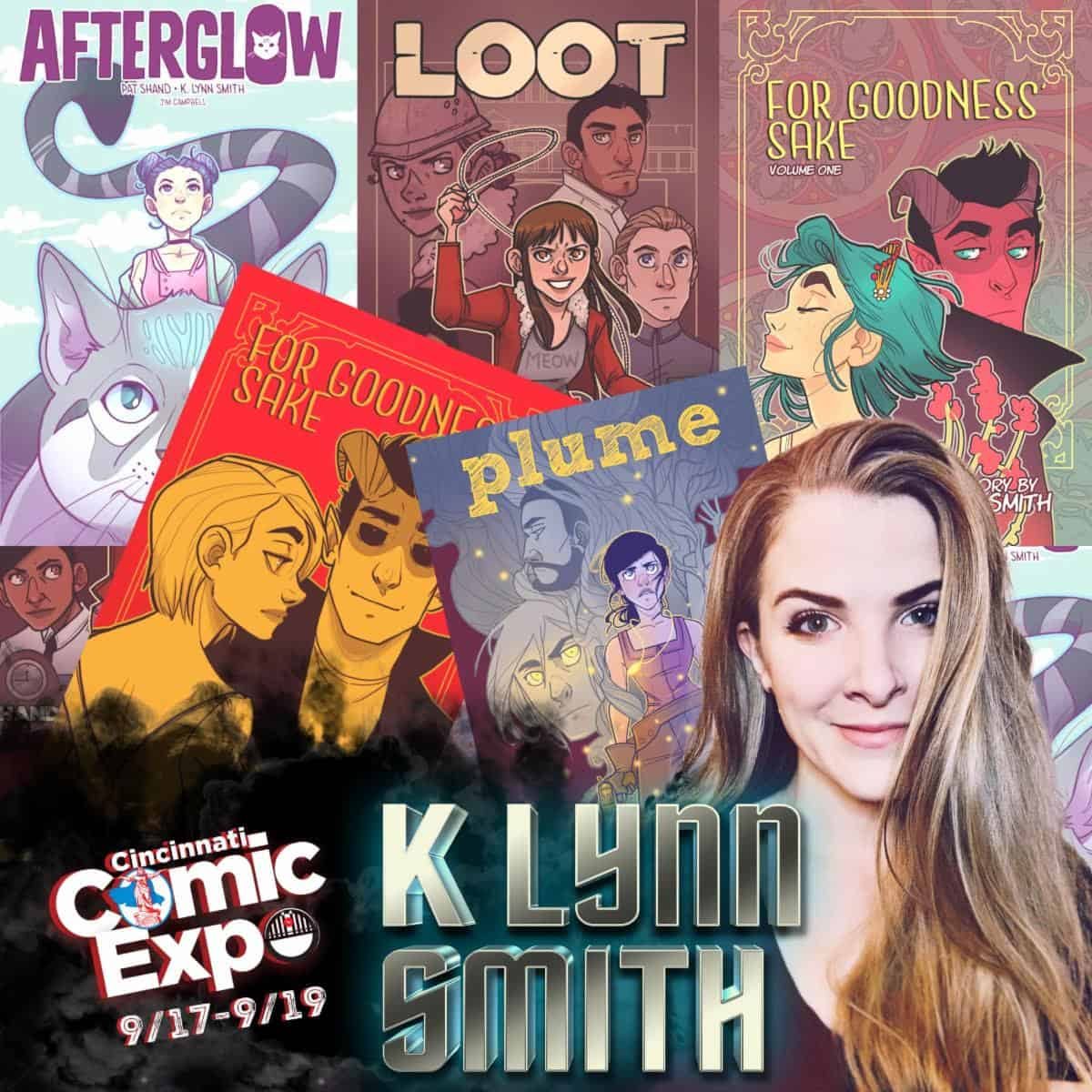 Writer and artist K Lynn Smith is returning as a guest of the 2021 Cincinnati Comic Expo! K Lynn Smith is an artist and writer from the Mid-Michigan area. She found her start in the comic book world as a cartoonist for her university newspaper. Her artwork has won the Michigan Press Award, as well as the Helen Victoria Haynes World Peace Cartoon Contest. She is the artist and writer of the hit western comic Plume, published by Devil's Due Entertainment, and has been involved with projects such as GARFIELD, the Strength in Numbers Studio's video game TUEBOR, AFTERGLOW with Pat Shand, and the series HOPE co-created with Dirk Manning. ​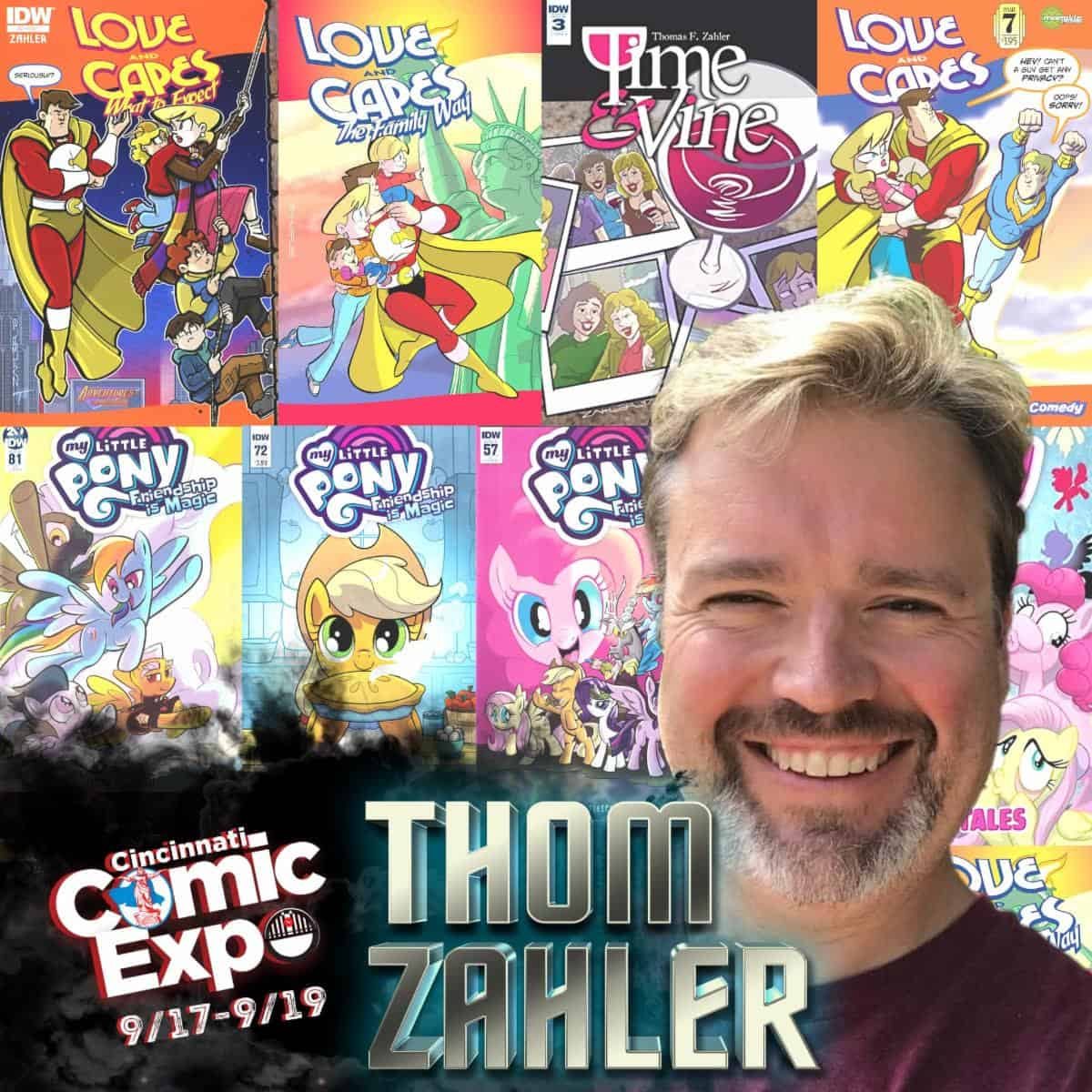 Comic artist and writer Thom Zahler is returning for the 2021 Cincinnati Comic Expo! Thom is particularly known for his romantic comedy comics. He debuted Love and Capes and he introduced readers to Long Distance. He is the writer and artist of the hit Warning Label comic on Line Webtoons and he just completed Time and Vine for IDW, about a magical time-traveling winery. He is also a frequent writer and artist for IDW's successful My Little Pony comics. Zahler has written for the Disney XD cartoon, Spider-Man Web Warriors, where he wrote the first part of the season finale "Contest of Champions." He is also a frequent contributor to the Topps' Star Wars card sets. He recently wrote the pilot episode of the "Knights of the Zodiac" Netflix series. He continues to work as a cartoonist, illustrator and letterer for many companies across the country.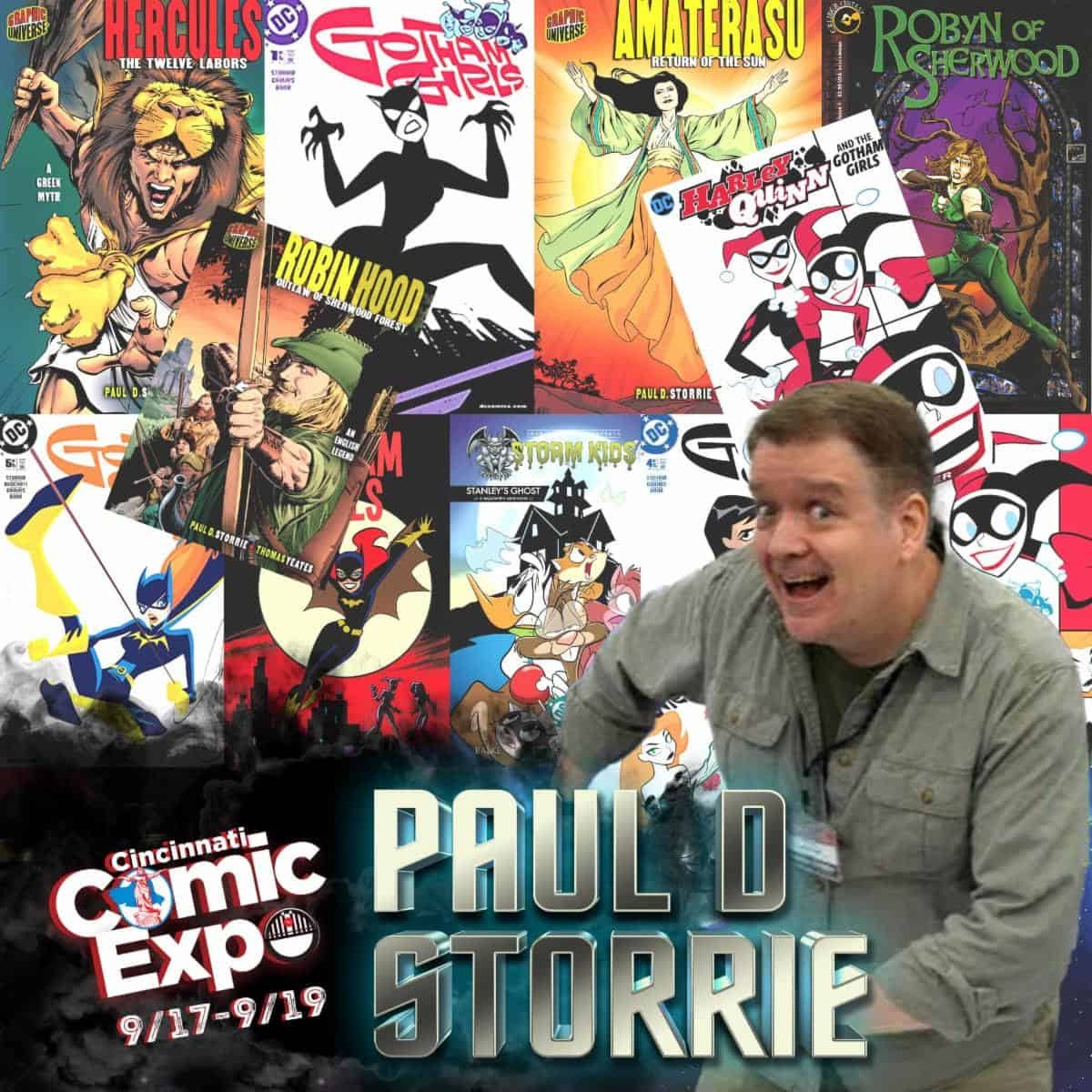 Writer and comic creator guest Paul D Storrie is returning for the 2021 Cincinnati Comic Expo! Paul has credits with numerous publishers including Caliber Comics, Moonstone Books, Lone Star Press, DC, Marvel, Lerner Books, Bluewater Productions and IDW. His titles include Robyn of Sherwood, Batman Beyond, Captain America, Gotham Girls, Star Trek Alien Spotlight, Sheena: Queen of the Jungle, The Viking Queen, as well as much more!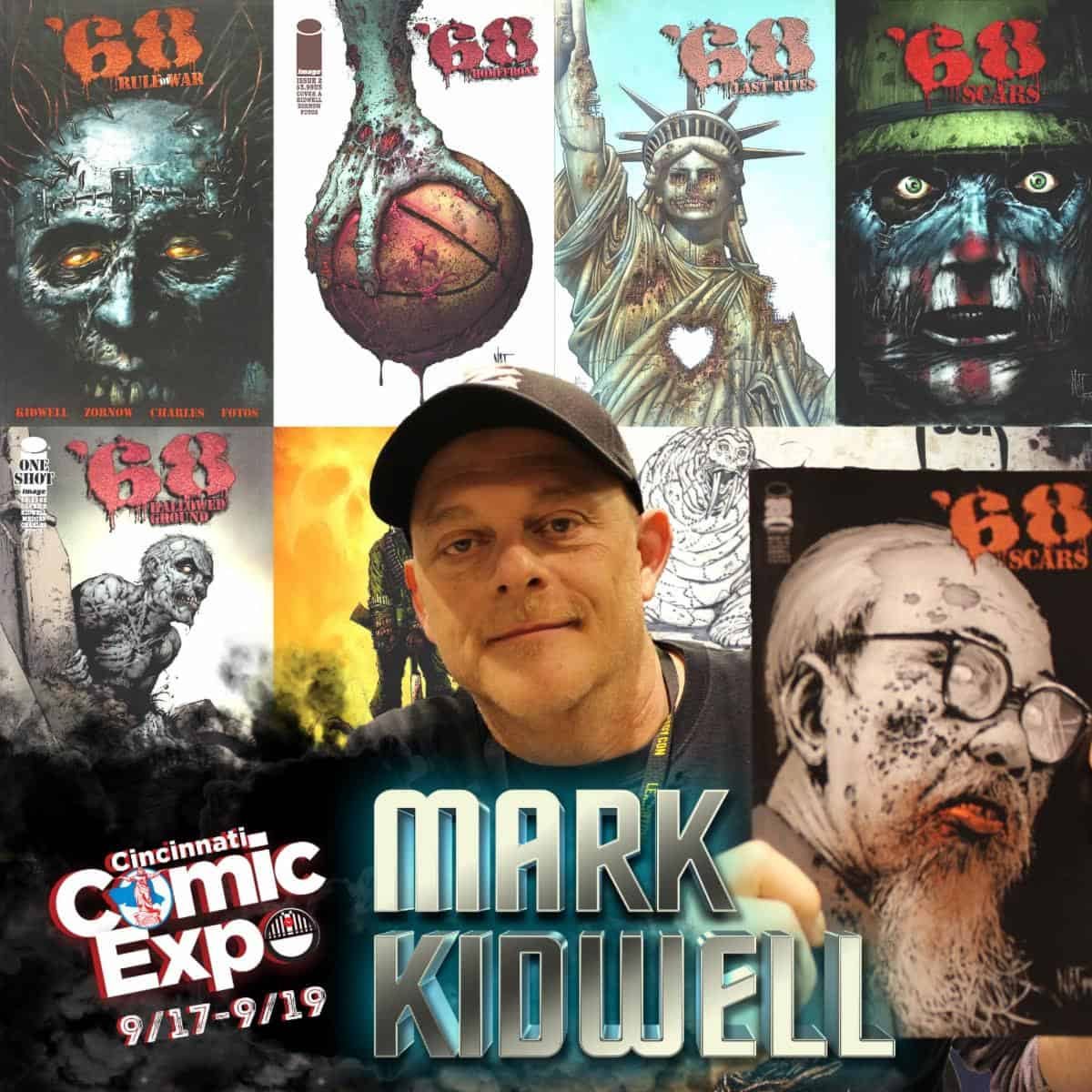 Artist, writer, and comic creator Mark Kidwell will be coming back as a guest for the 2021 Cincinnati Comic Expo! Mark is best recognized for the '68 comic series including '68, '68 Jungle Jim, '68 Bad Sign, and more. In addition to his work for Image Comics, IDW, BUMP, and others, Mark is also credited for his numerous other projects including Fangoria Comics, Battle Pope, Hack/Slash, and can currently be seen in the horror comic series, Rising Rebels.