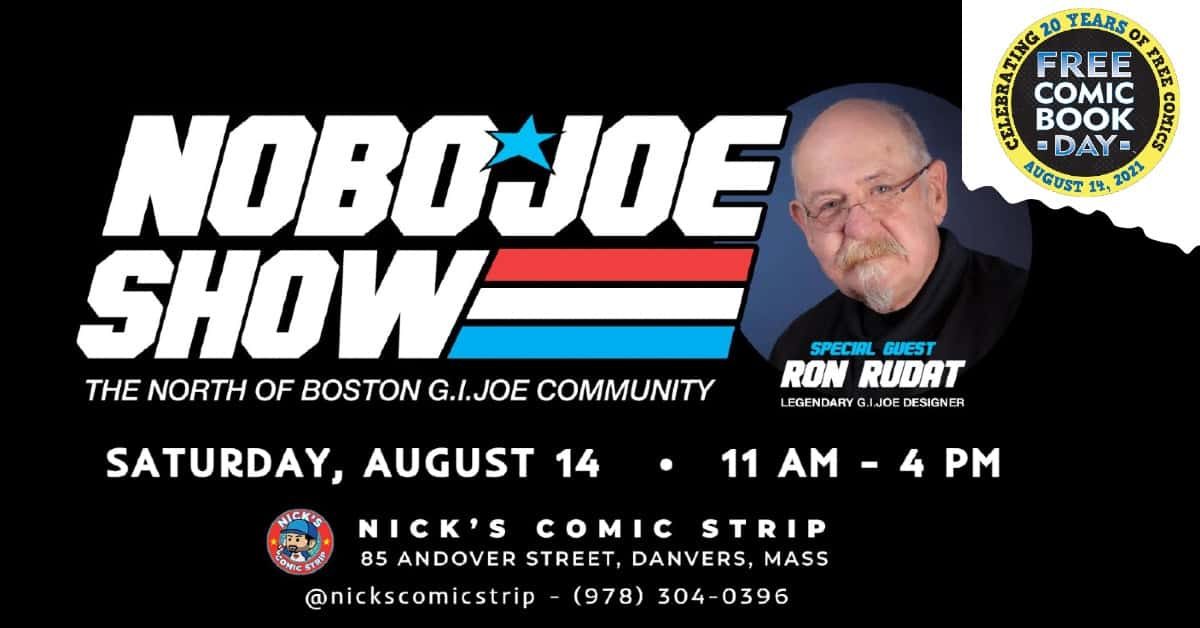 Join Us – August 14, 2021, Free Comic Book Day, welcoming back Ron Rudat for our North of Boston G.I. Joe Show & Sales Event.
Ron will be in store 11AM-4PM for pictures and autographs.
Enjoy local artists including Saturday Night Comics, Villain Archives, Yuck Toy Co., Bob Salley, Ken Perry, Derek Rook, Adam Miller, Matt Bessette, and Billy Nichols!!!
We are also offering 20% OFF store wide* and 50% OFF back issues**
*Excludes select Hot Toys, wall books, and slabs.
**Subscribers ONLY
Nick's Comic Strip
85 Andover St, Danvers, MA 01923-1417
(978) 304-0396