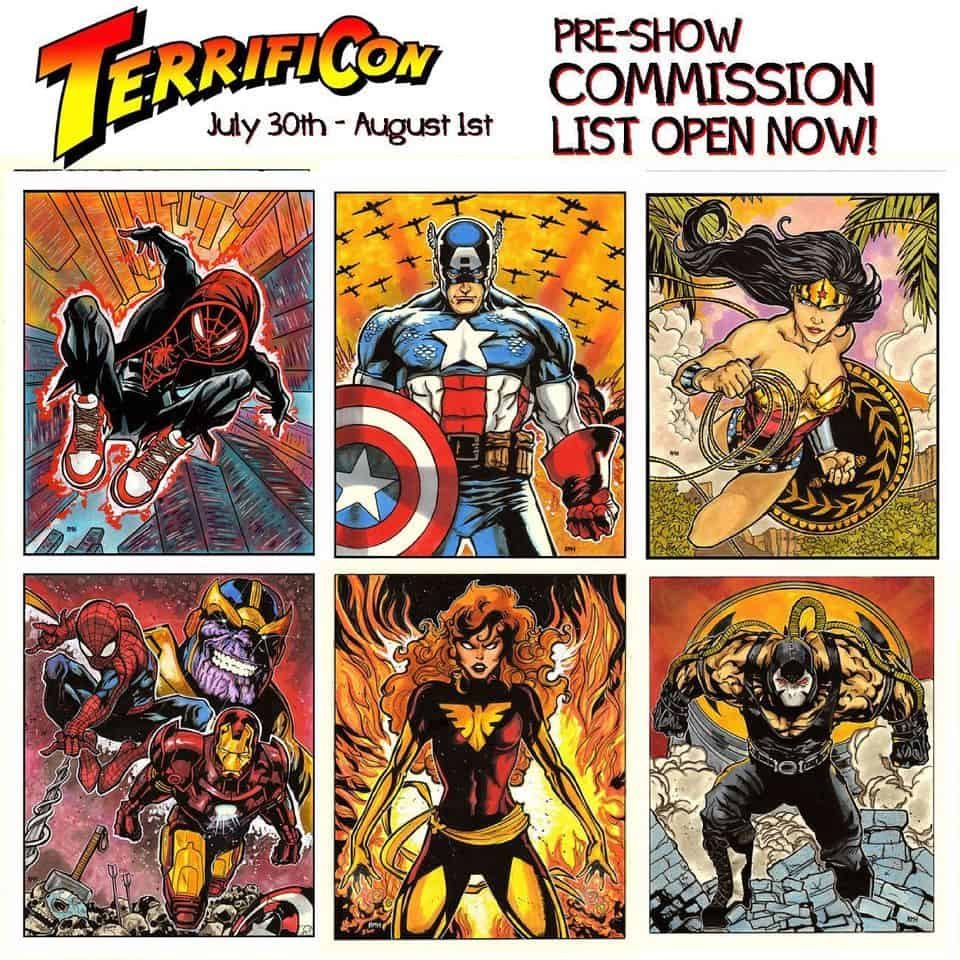 MY COMMISSION LIST FOR TERRIFICON IS NOW OPEN!
See the pics for some past examples. These will be done and guaranteed to be available for pick-up at the show. I WILL be sketching at the show…but availability is always fluid, so if you want something this is the only way I can guarantee a spot.
(If you are unable to attend, I'm still happy to take your request and can ship it out to you after the show! Of course, those attending the show do get first priority.
Prices and options are as follows:
– Head Sketches – 9" x 12" – Single character, ink / watercolor – $40
– 9″ x 12" – Single character commissions, with background (at my discretion), copic markers / watercolor / mixed media – $75
– Sketch Cover (buyer provided) – Single character, with background (at my discretion), copic markers / watercolor / mixed media, (generally using both the front and back cover) – $100
– Sketch Cards (2.5 x 3.5") – Single character – $25 (ONLY AVAILABLE PRE-SHOW)
– 11" x 17" – Single character commissions, with background (at my discretion), copic markers / watercolor / mixed media – $200 (LIMITED – ONLY AVAILABLE PRE-SHOW)