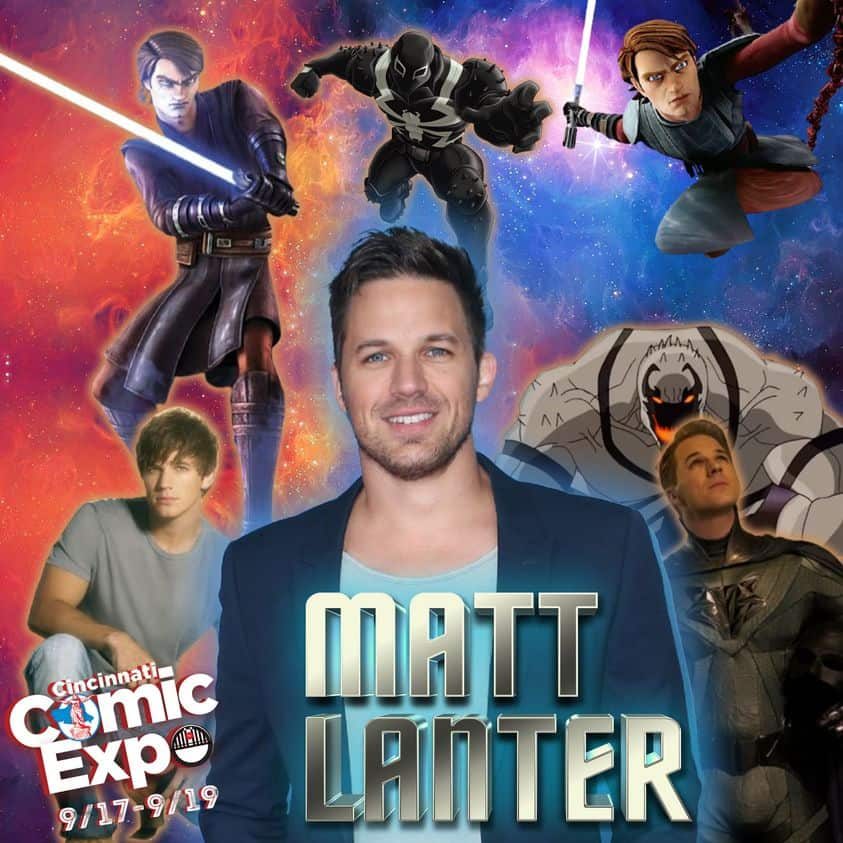 "If I am getting into trouble for this, you're gonna take some of the blame."
Matt Lanter is joining us at the 2021 Cincinnati Comic Expo on September 17-19th!
Matt can currently be seen on Netflix's newest hit, Jupiter's Legacy. Matt is also recognized for his work on Timeless, Pitch Perfect 3, 90210, Vampires Suck, Disaster Movie, Heroes, and more. His voice work is noted with his portrayal as Anakin Skywalker in several Star Wars projects from The Clone Wars to Battlefront II, Disney Infinite 3.0, Rebels, the Lego Holiday Special, and others. His voice work has also continued in Call of Duty: WW II, Ultimate Spider-Man, The Death of Superman, Avengers Assemble, and others.
Get your admission tickets to the 2021 Cincinnati Comic Expo for an opportunity to get an autograph and photo op with Matt at the link.