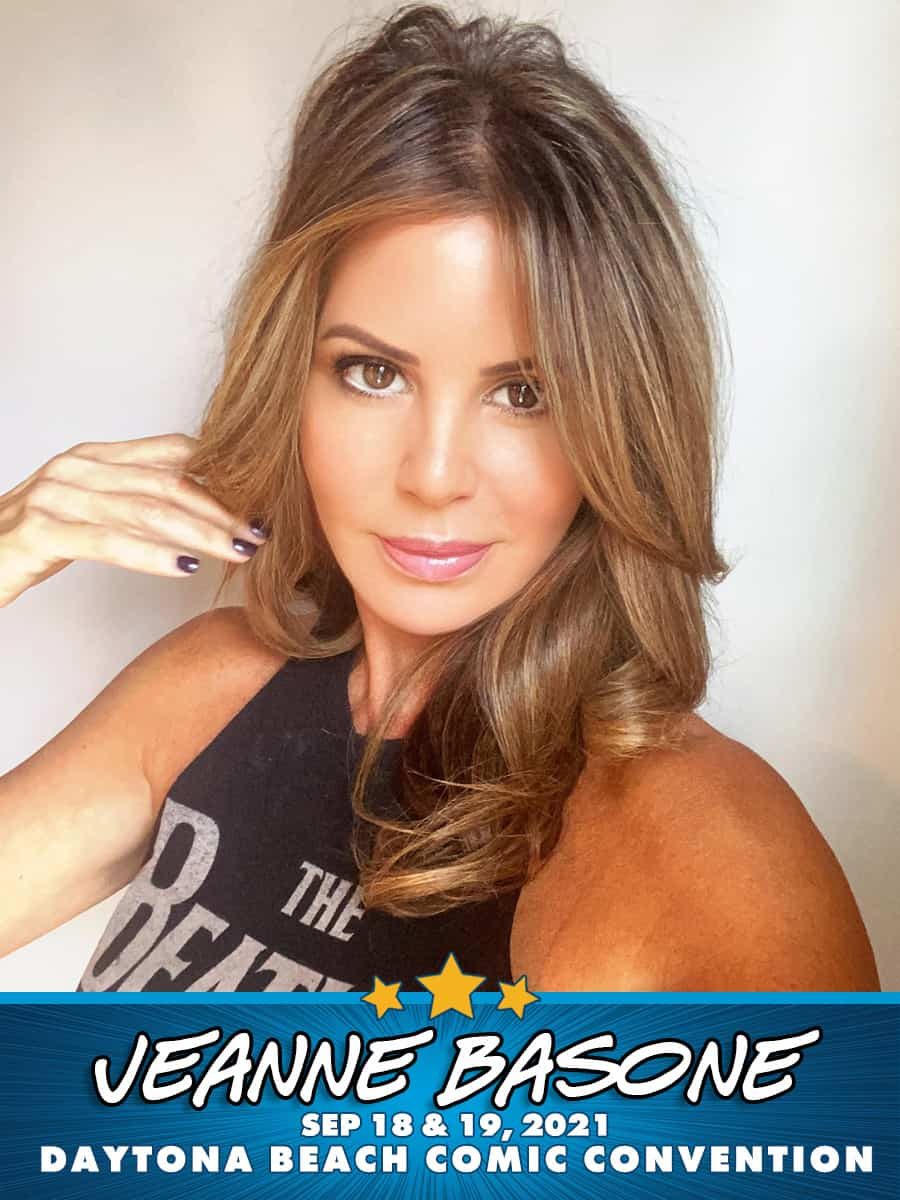 Jeanne Basone is a professional wrestler, actress, model, Artisan Soap Maker and stuntwoman andbest known by her ring name Hollywood in the women's wrestling syndicated television show G.L.O.W., Gorgeous Ladies of Wrestling.
Basone was the first G.L.O.W. girl hired, and the only one to appear in all episodes (4) of the show, from the pilot through the final season. She and her costars were recently honored by the Cauliflower Alley Club, a fraternal professional wrestling organization, for their achievements in helping break the glass ceiling in the sport.After G.L.O.W., Basone continued to compete on the independent circuit. She appeared in several all-female wrestling promotions including CRUSH, Beauty Slammers, and Hottest Ladies of Wrestling. She currently owns her own production company, Hollywould Productions, and travels around the world for appearances, comic conventions, and fan meet-and-greets.Basone has appeared in numerous television series and films as an actress and stuntwoman, Basone has been featured on the cover of magazines, and even had a comic book created for her. Her newest comic Book will be out 2021 Summer From Squared Circle Comics.In 2017, Netflix debuted a fictional series about her rise from anonymity to worldwide fame called GLOW. The 1st and now 2nd and 3rd seasons were so successful, it was nominated for 10 Emmy awards. Jeanne is currently working on her first memoir. She Recently wrote the blurb on on the back cover of the Author Ellis Award winner for best first crime novel A.J. Devlin's second crime mystery book "Rolling Thunder". And just wrote the forward for John Cospers book" The ballad of Elvira"Jeanne now has her own Natural Soap Line HollywoodBotanika.com
Daytona Beach Comic Book Convention will be on September 18 and 19, 2021.
 Tommy Lawrence Arena at the Volusia County Fair Grounds, 3150 E New York Ave, DeLand, Florida 32724.