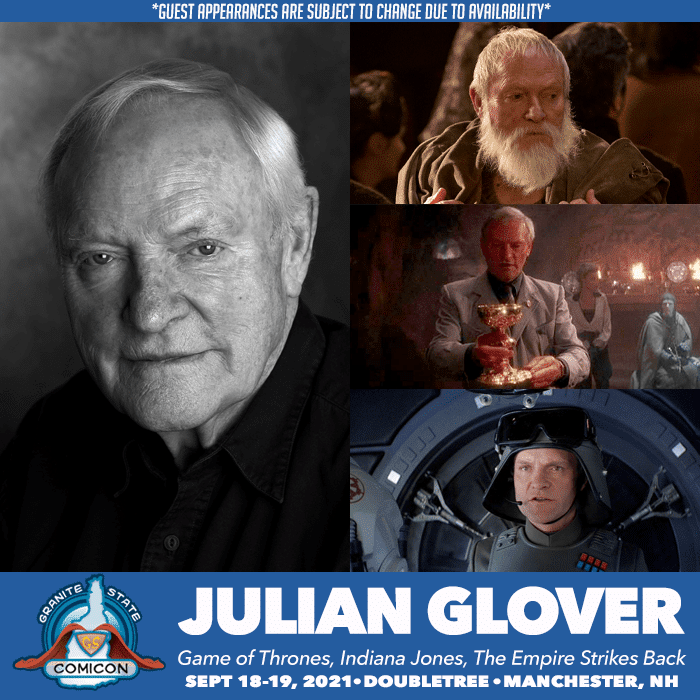 Happy Monday, Graniteers! We're thrilled to announce our first guest* – JULIAN GLOVER – for GraniteCon 2021 on September 18-19th!
Glover achieved fame in Hollywood by playing roles in such popular films as Star Wars: Episode V – The Empire Strikes Back (1980), For Your Eyes Only (1981) and Indiana Jones and the Last Crusade (1989). He has also appeared on DOCTOR WHO (several times) and was recently seen in the HBO series GAME OF THRONES.
TICKETS ON SALE SOON!
For further information please go to the website: www.granitecon.com