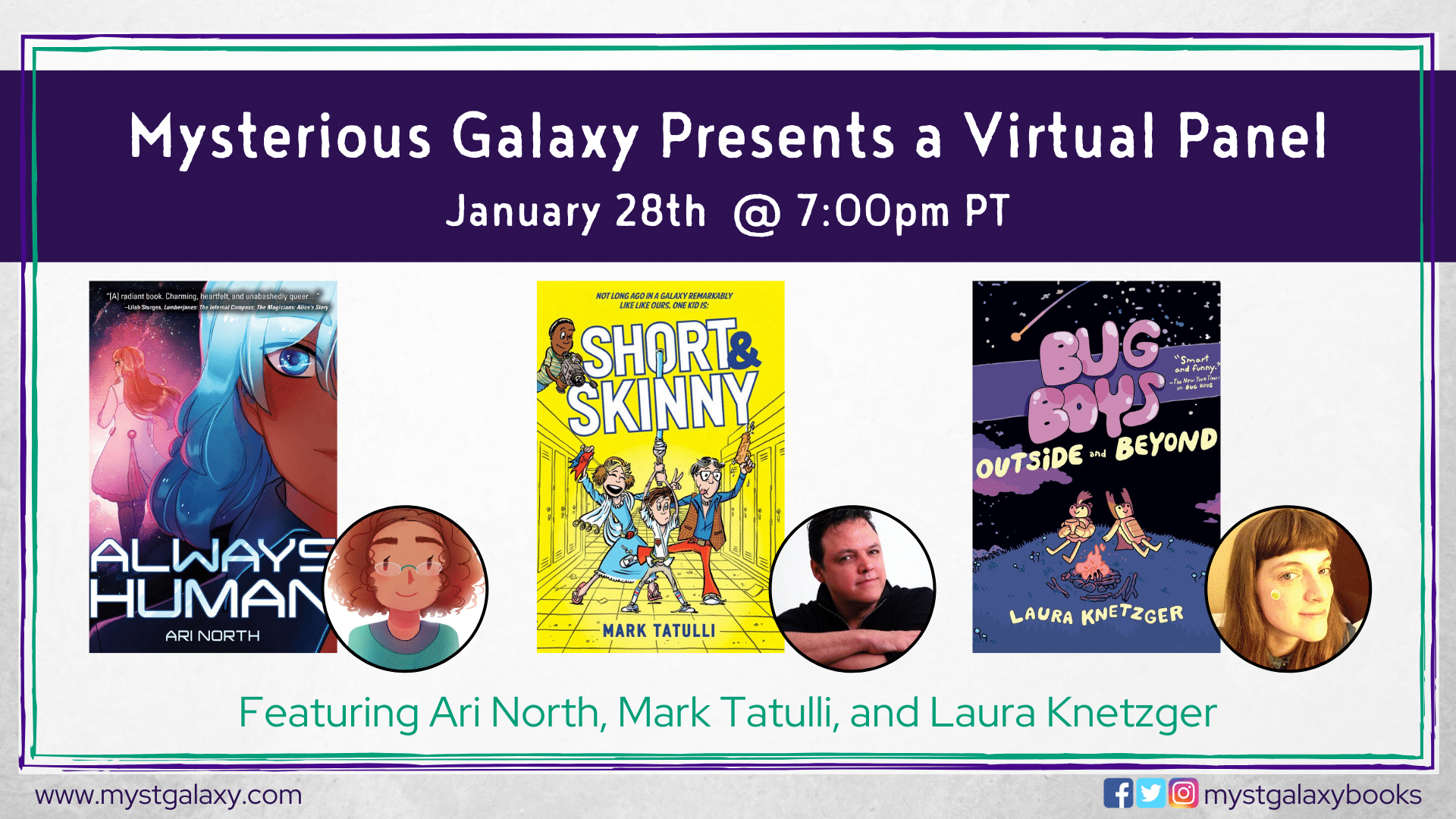 Ari North, Mark Tautulli, and Laura Knetzger appear on Thursday, January 28, 2021 at 7:00 PM PST for an online panel with Mysterious Galaxy Books to discuss their new graphic novels. Click here for further details…
About the Authors
Ari North (she/her, bi, Jewish atheist) is the author and illustrator of Always Human and Aerial Magic. She lives in Sydney, Australia with her husband and cat. Ari has a deep fondness for character-driven speculative fiction, and loves adding music to her work, whenever the medium allows..
Mark Tatulli is an internationally syndicated cartoonist, best known for his popular comic strips HEART OF THE CITY and LIO, which appear in 400 newspapers all over the world. LIO has been nominated for Germany's 2010 MAX AND MORITZ award and multiple times for the National Cartoonists Society's Best Comic Strip, winning in 2009. Mark has also been nominated numerous times for cartoonist of the year by the NCS. A LIO animated television series is currently in the works.
Laura Knetzger is a graduate of the School of Visual Arts. She has worked as a storyboard artist for Adventure Time, and Bug Boys was her debut graphic novel. You can find her online at @LauraKnetzger.