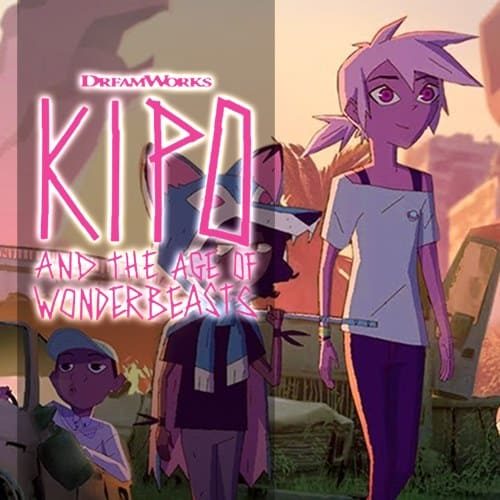 Join Gallery Nucleus in celebrating Kipo and the Age of the Wonderbeasts on Saturday, November 7th at 6pm PST featuring artwork created by the artists who worked on the production of the show!
GIVEAWAY
In light of the exhibition, Nucleus is giving away three Plastic Walrus skateboard decks, designed by Rad, to three different winners!
There are three ways to win:
Sign up for the Online Preview for the show
Attend the Zoom Panel (Recipient will be notified during the panel)
Like & Tag a friend in the comments on our Instagram Post (Link coming soon…)
On display at the gallery: November 7th – 15th.
RECEPTION DETAILS (Saturday, November 7)
There will be an opening reception from 6 – 9pm.
Enjoy 20 new and one of a kind Kipo artwork created by Kipo artists!
Admission is FREE. RSVPs will be required to attend the opening reception. RSVP HERE
Go HERE for our COVID protocols.
ZOOM PANEL (Sunday, November 8, time to be announced)

Rad Sechrist will be having a live panel via Zoom
Sign up for the online preview to get FREE access to the Zoom link
More info to be announced
FEATURED ARTISTS:
Rad Sechrist – Creator & Executive Producer
Michael Chang – Director
Angela Sung – Art Director
James Lien – Storyboard Artist/Revisionist
James Gibson – Storyboard Artist
Linda Chung – Background Designer
Nikita Chan – Background Designer
Chibu Okere – Character/Prop Designer
Raha Dabiri – Production Assistant
Jacob Eaton – Storyboard Artist
Laura Norris – Production Intern
Renee Faundo – Storyboard Revisionist
Bridget Underwood – Storyboard Artist
Yasmin Khudari – Storyboard Artist
Ben Li – Storyboard Artist
Gallery Nucleus
www.gallerynucleus.com