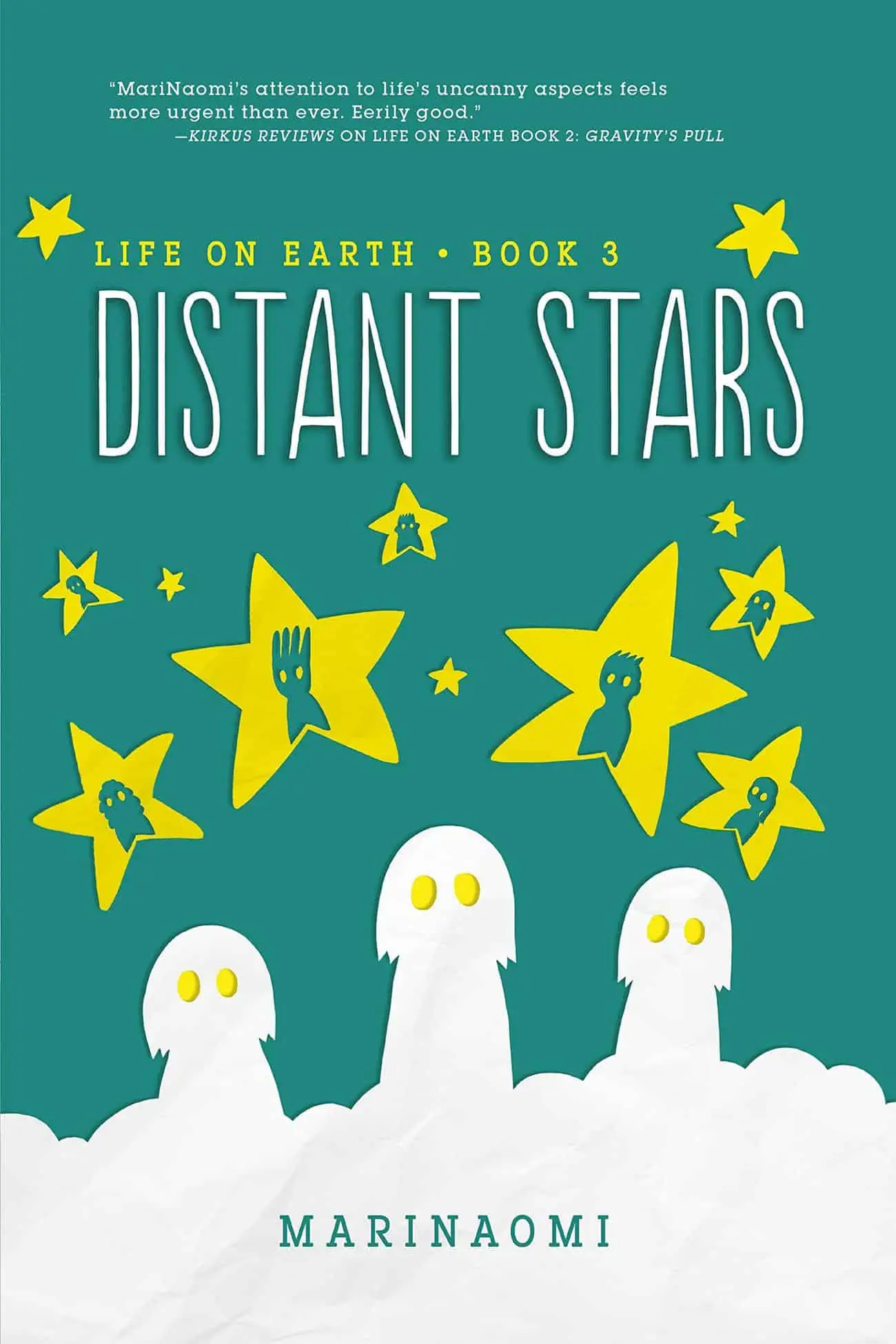 MariNaomi appears in conversation with Myriam Gurba at Skylight Books on Sunday, March 8, 2020 at 3:00 PM to present and sign DISTANT STARS.
In the final volume of the Life on Earth trilogy, celebrated cartoonist MariNaomi concludes her tale of growing up, falling in and out of love, and possible alien interventions. Shy, self-deprecating Paula Navarro is coming into her own—and it's making her new girlfriend, Johanna, a little nervous. Paula's former friend Emily Baker is learning to look inward. Brett Hathaway, Emily and Paula's mutual ex-hook-up, is torn about reconnecting with his estranged dad. And Nigel Jones is smitten with his tutor, Claudia—whose disappearance and reappearance remains a mystery to everyone around her. As Claudia and her guardians put the final plan in motion, they'll reveal the truth that links everyone's fate.
MariNaomi is the award-winning author and illustrator of four comic memoirs and creator of the Cartoonists of Color, Queer Cartoonists, and Disabled Cartoonists databases. She co-hosts the podcasts Ask Bi Gurlz with Myriam Gurba. She lives in Los Angeles with her husband and many cats and dogs. Visit her website at marinaomi.com.
Myriam Gurba is a writer, a spoken-word artist, and a visual artist. She has written for Time, KCET, and The Rumpus, among others. Her debut book, Dahlia Season: Stories and a Novella, won The Edmund White Award for Debut Fiction, and was a finalist for a Lambda Literary Award. Her collection of short stories, Painting Their Portraits in Winter, explores Mexican stories and traditions through a feminist lens. Her latest book, Mean, is part memoir, part true-crime and combines humor and honesty to describe Myriam's coming-of-age as a queer, mixed-race Chicana in Santa Maria, California. Mean was a finalist for the Lambda Literary Award in LGBTQ Nonfiction and a finalist for the Publishing Triangle Judy Grahn Award for Lesbian Nonfiction.
Skylight Books
1818 N. Vermont Ave, Los Angeles, CA 90027
323.660.1175