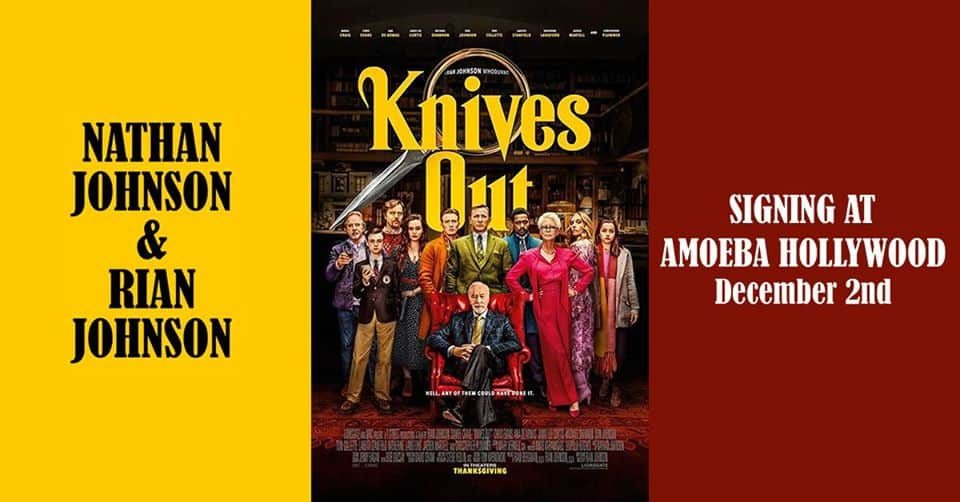 Nathan Johnson (composer) and Rian Johnson (writer/director) visit Amoeba Hollywood to meet fans and sign advance artwork for the "Knives Out Original Soundtrack" (Mondo) Monday, December 2nd at 5pm!
To attend this special in-store event:
** Pre-order your copy of the vinyl LP at Amoeba Hollywood on December 2nd and receive "Knives Out" soundtrack artwork to get signed.
** One pre-order/signing admission per person.
** In-store purchases only. No online/phone orders.
** Nathan and Rian will be signing artwork from "Knives Out" only (no outside/additional items will be possible).
Amoeba Music
6400 Sunset Blvd, Los Angeles, CA 90028
(323) 245-6400