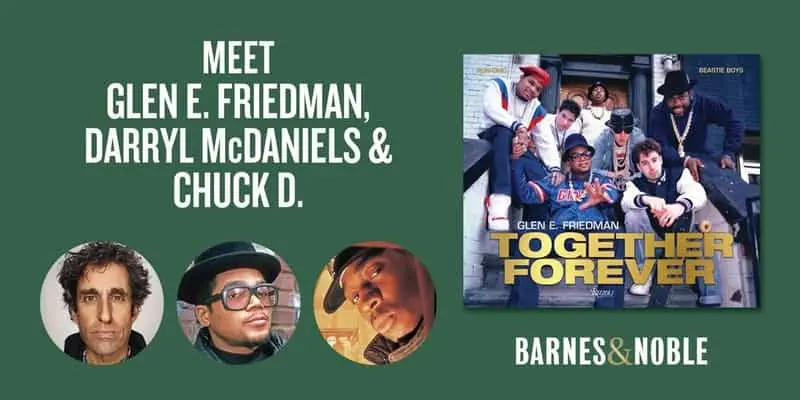 Join renowned photographer Glen E. Friedman, Darryl "DMC" McDaniels of Run-DMC, and Chuck D. of Public Enemy in conversation with Amanda Hajjar of Fotografiska New York on Monday, November 18, 2019 at 7:00 PM to celebrate the release of TOGETHER FOREVER: The Run-DMC and Beastie Boys Photographs.
This book is not only a visual time capsule of hip-hop on the cusp of becoming mainstream, but a record of the strong bond of friendship between these two groups and how they significantly influenced each other, all while having a massive impact on music history and the industry. Including scores of never-before-published photos made by Friedman—the bands in concert, goofing around with celebrities, portraits, and, of course, hanging out together—
This event is ticketed; please click the link for important information about entry.
Barnes & Noble | Union Square
33 East 17th Street, New York, NY 10003
212-253-0810