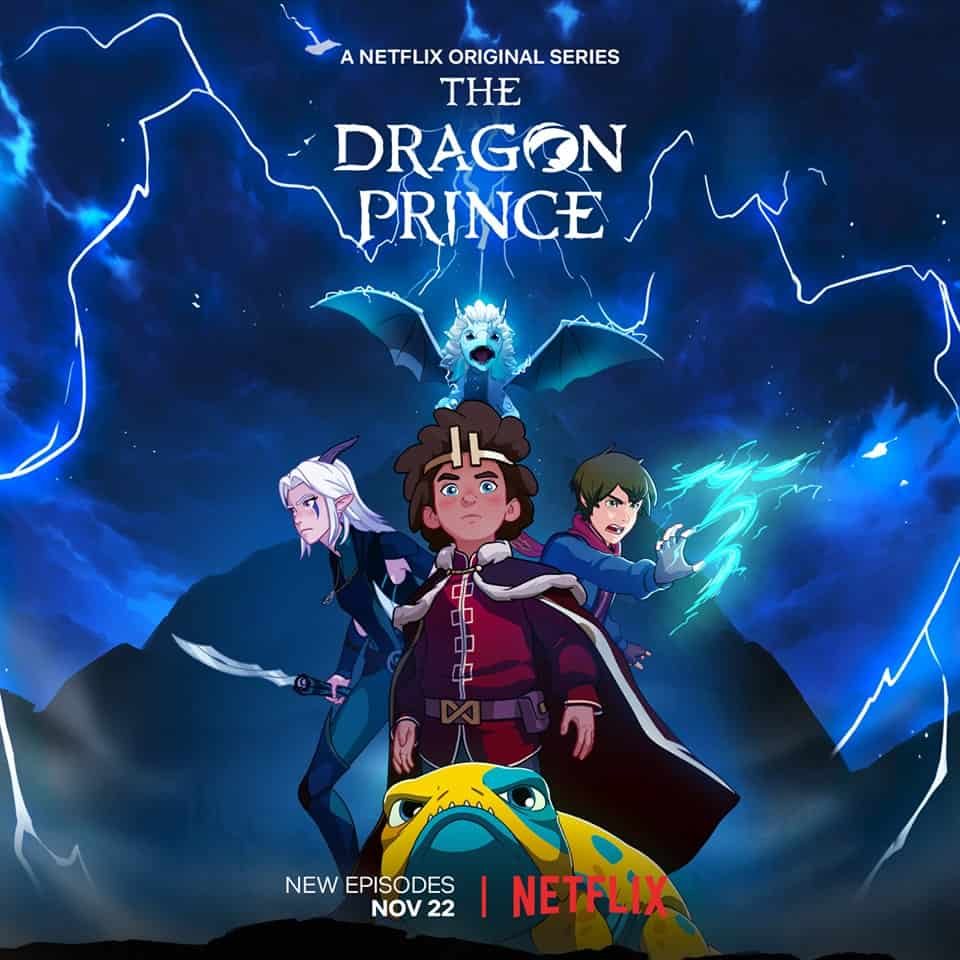 Join Anime Weekend Atlanta on October 31st – November 3rd for the largest ever gathering of The Dragon Prince featuring the main cast and the writers and co-creators of Netflix's hit animated show as they hype the third season which debuts on November 22nd. Meet the voices of Ezran (Sasha Rojen), Callum (Jack De Sena), Rayla (Paula Burrows), Claudia (Racquel Belmonte), Soren (Jesse Inocalla), Commander Gren (Adrian Petriw), and Viren (Jason Simpson) as well as co-creators Aaron Ehasz & Justin Richmond!
Thursday, October 31st – Meet The Dragon Prince Cast & Creators
Renaissance Waverly Hotel, First Floor – Kennesaw Panel Room
7:00 PM – 8:00 PM
Join the magically talented actors who voice your favorite characters alongside series creators Aaron Ehasz and Justin Richmond for an evening of The Dragon Prince fandom fun, skits, trivia, Q&A and more!
Saturday, November 2nd – The Dragon Prince Official Panel
Renaissance Waverly Hotel, Second Floor – Grand Panel Ballroom
3:00 PM – 4:00 PM
It's the biggest Dragon Prince panel ever! Join the cast and co-creators as they talk the magic and mysteries of Xadia, answer your burning questions, and show a sneak peek of the highly anticipated Season 3.
For more information please go the website: awa-con.com