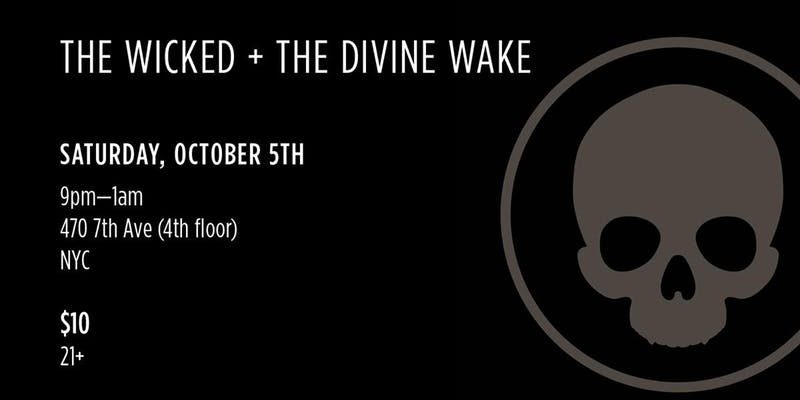 The Wicked + the Divine cordially invite you to its wake. Experience the horror of Team WicDiv DJing, one last time, leavened by their array of guest DJ friends. Come hang, dance and enjoy the company of greatest comic readers in all of existence (i.e. you.)
For five years we've released comics and thrown dance parties. We've ran out of comics to release, but there's still time for one final party.
Saturday, Oct 5, 2019, 9:00 PM – Sunday, Oct 6, 2019, 1:00 AM
This event is 21+ Please bring a valid form of ID.
General Admission: for those who come to solely dance.
Valhalla Access: includes other party distractions!
There will be a limited number of tickets available day of, but we're limited by the Venue's capacity. We're figuring out an easy upgrade system if you buy a General Admission ticket now, but later decide you want Access to Valhalla. Who are we to deny you.
Zero Tolerance Harassment Policy. We are dedicated to providing a harassment-free experience for everyone, regardless of gender, gender identity and expression, sexual orientation, disability, mental illness, neurotype, physical appearance, body, age, race, ethnicity, nationality, language, or religion. We do not tolerate harassment of participants in any form.
Bouncers and hosts will be wearing pink bracelets. If you have questions or feel unsafe at any point during the party, please seek someone wearing a pink bracelet and ask for assistance.
Code of Conduct:
We have a zero harassment policy. Violators will be asked to leave immediately.
Please be respective and kind to each other.
Ask before touching
Drink Responsibly
470 7th Avenue, #401, New York, NY 10018