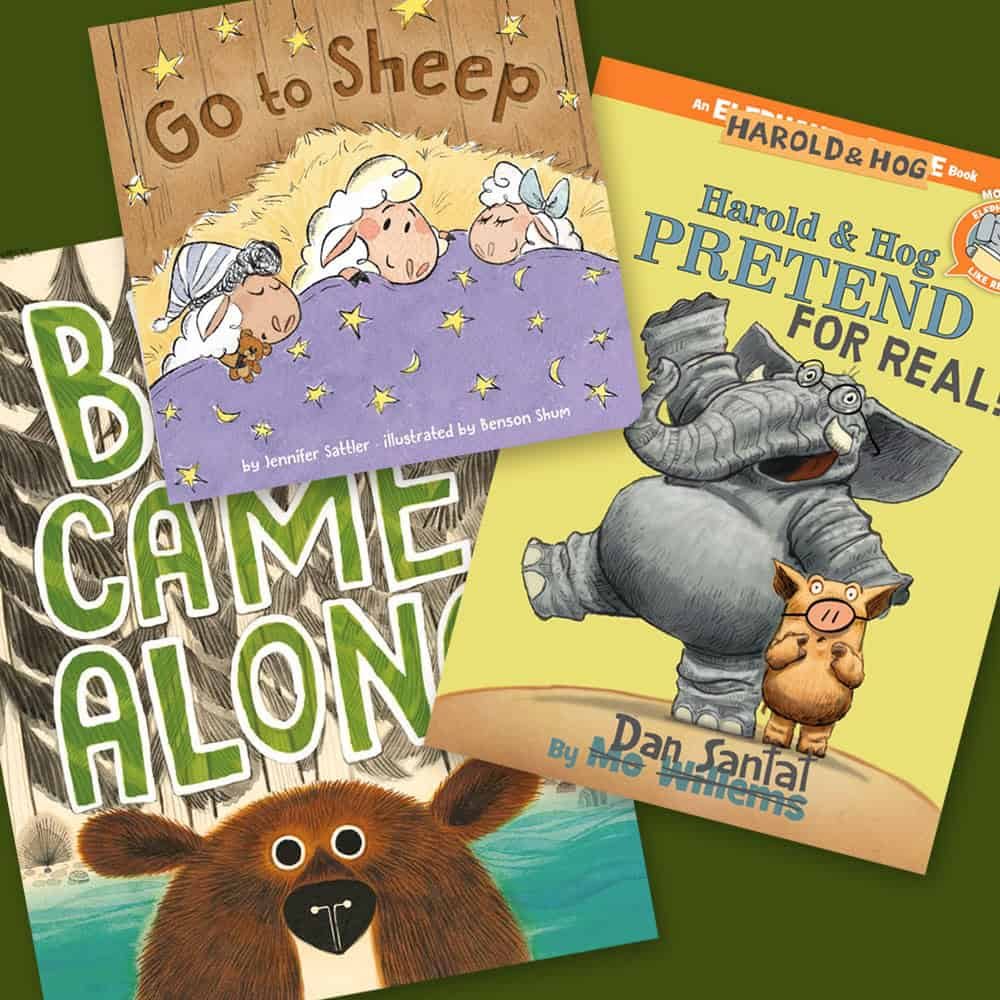 Three children's book illustrators, Benson Shum, LeUyen Pham, and Dan Santat will be at Gallery Nucleus on Saturday, June 8, 2019 from 2pm-5pm signing their latest children's books: Go to Sheep, A Bear Came Along, and Harold and Hog Pretend for Real!
Each author will be doing a live reading of their book. The live readings begin at 2pm. The signings for the books will immediately follow the readings.
On display will be original artwork available for sale during the signing.
About LeUyen Pham
LeUyen Pham (pronounced Lay-Win) is an award-winning and critically acclaimed illustrator of over 100 books for children. Born in Vietnam, LeUyen and her family fled the country in the final days of the Vietnam War. She grew up in Southern California and loved to doodle and draw. LeUyen worked as a layout artist for DreamWorks Feature Animation while working on children's books on the side. She is now a New York Times bestselling illustrator of the Julianne Moore's picture book series, Freckleface Strawberry, Kelly DiPucchio's picture book Grace for President, and Shannon and Dean Hale's middle grade series Princess in Black, as well as Vampirina Ballerina picture book series by Anne Marie Pace and many more!
About Benson Shum
Benson Shum is an author and illustrator of Holly's Day at the Pool. He is also an Animator at the Walt Disney Animation Studios, where he was apart of such films as, Frozen, Big Hero 6, Zootopia, and Moana. Benson grew up in Vancouver, BC, and now lives in Los Angeles, CA
About Dan Santat
Dan Santat is the Caldecott Medal-winning and New York Times bestselling author and illustrator of The Adventures of Beekle: The Unimaginary Friend, as well as the illustrator of many other picture books, including Crankenstein by Samantha Berger. Dan lives in Southern California with his wife, two kids, and various pets.
Gallery Nucleus
210 East Main Street, Alhambra, CA 91801
626.458.7477