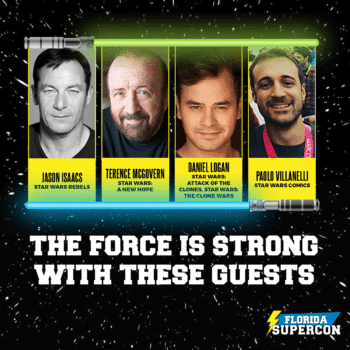 Florida Supercon is for Star Wars fans!
You'll find your home among fellow Jedi Masters and Sith Lords during Supercon, July 4-7.
The Forces is strong with these guests!
Jason Isaacs from Star Wars Rebels, Terence McGovern from Star Wars: A New Hope. Daniel Logan from Star Wars: Attack of the Clones and The Clone Wars and Paolo Villanelli artist of Marvel's Star Wars Comics.
Tickets on sale now, and for a limited time you can get 10% off with code SUPER10 – so don't miss out! Buy now: https://www.floridasupercon.com/tickets/