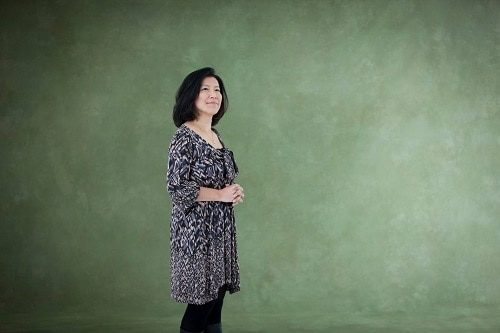 Press Release:
Anime Boston, the largest anime convention in New England, announced its first Japanese guest today.  Composer Yoko Shimomura will be appearing at Anime Boston at the Hynes Convention Center, Boston, MA, on April 19 through 21, 2019.
Yoko Shimomura may be one of the most celebrated women in video game music today. Best known to US audiences for bringing us the music of the Kingdom Hearts series, she has many other instantly recognizable credits to her name including: Final Fantasy XV, Napping Princess, the Mario & Luigi series, Street Fighter II, Parasite Eve, Front Mission, the Xenoblade Chronicles, Legend of Mana, and Radiant Historia
In 2014 her first independent live concert Shimomura Yoko 25th Anniversary LIVE – THANKS! was held at the FM Hall in Tokyo. Two extra performances were added, and all 3 critically acclaimed shows sold out! By March 2014, her second Best Of album, mem`oria, was released by Square Enix.
"Yoko Shimomura's music evokes so many feelings," said Kristen Leiding, Convention Chair. "Anime Boston is grateful to be able to experience her talent again. We are all looking forward to hearing her latest work!"
Currently she is scheduled to make special select appearances during the tour of Distant Worlds: music from FINAL FANTASY.  2019 marks her second appearance at Anime Boston.
Previously announced guests include Billy Kametz, Tara Sands, Michelle Ruff, and Greg Ayres.
About Anime Boston: With over 25,000 attendees in 2018, Anime Boston is an annual three-day Japanese animation convention held in Boston, Mass. Anime Boston 2019 is scheduled for Friday, April 19 through Sunday, April 21 at the Hynes Convention Center and Sheraton Boston Hotel. More information about Anime Boston can be found at www.animeboston.com.
About New England Anime Society, Inc.: The New England Anime Society was founded in 2001. Based in Massachusetts, The New England Anime Society, Inc. is parent organization of Anime Boston and is dedicated to furthering public education and understanding of the Japanese language and culture through visual and written media. More information about The New England Anime Society is available at www.neanime.org.