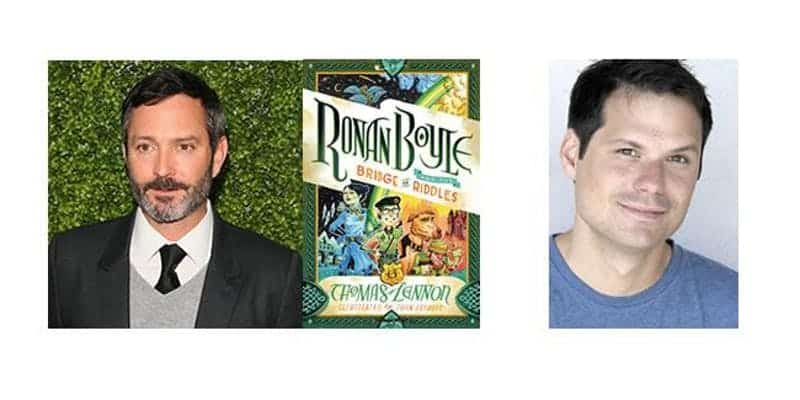 Thomas Lennon appears in conversation with Michael Ian Black on Tuesday, March 5, 2019 at 6 PM to celebrate the launch of Ronan Boyle and the Bridge of Riddles.
Ronan Boyle and the Bridge of Riddles is the first novel in the debut middle-grade series from Hollywood actor and writer Thomas Lennon, with illustrations by John Hendrix. Tom Lennon is best known for playing Lieutenant Jim Dangle on Reno 911! and as the co-writer of the Night at the Museum film series. He has appeared in 38 feature films and numerous television series. He's written four of IFC's '50 Greatest Comedy Sketches of All Time' and was an original member of the influential sketch comedy group The State. Tom attended Tisch School of the Arts at New York University.
Michael Ian Black is a writer, comedian, and actor who currently appears on Another Period, The Jim Gaffigan Show, and Wet Hot American Summer: First Day of Camp. Michael created and starred in many television series, including Michael and Michael Have Issues, Stella, and The State. Michael is the bestselling author of several children's books and currently lives in Connecticut with his wife and two children.
NYU Bookstore
726 Broadway, New York, NY 10003
(212) 998-4667