Terrificon has announced the first guests for their show on August 9-11, 2019. George Perez, Jim Steranko, Alan Davis, J. Michael Straczynski, Jose Delbo, and Chris Claremont will appear at Mohegan Sun Casino.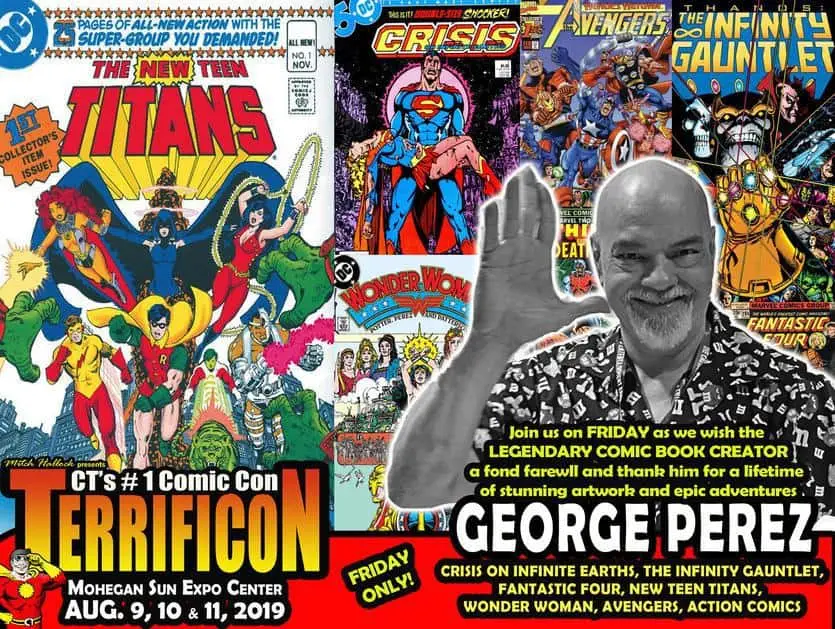 George Perez started his comics career over 42 years ago, and he's still going strong. He has been involved in many landmark publications including The New Teen Titans, Crisis on Infinite Earths, and History of the DC Universe. An acknowledged master at drawing team books George Pérez has had two enormously successful runs on Avengers, and also had great personal success with the solo feature Wonder Woman, which he also scripted, re-establishing the Amazing Amazon as one of DC Comics' upper-tier characters.
George has announced his official retirement from a lifetime of creating comics. Join us for his final 2019 comic con appearance in the North East on Friday only! Come out and wish George a great retirement and say "THANK YOU, GEORGE" for a lifetime of thrills and excitement!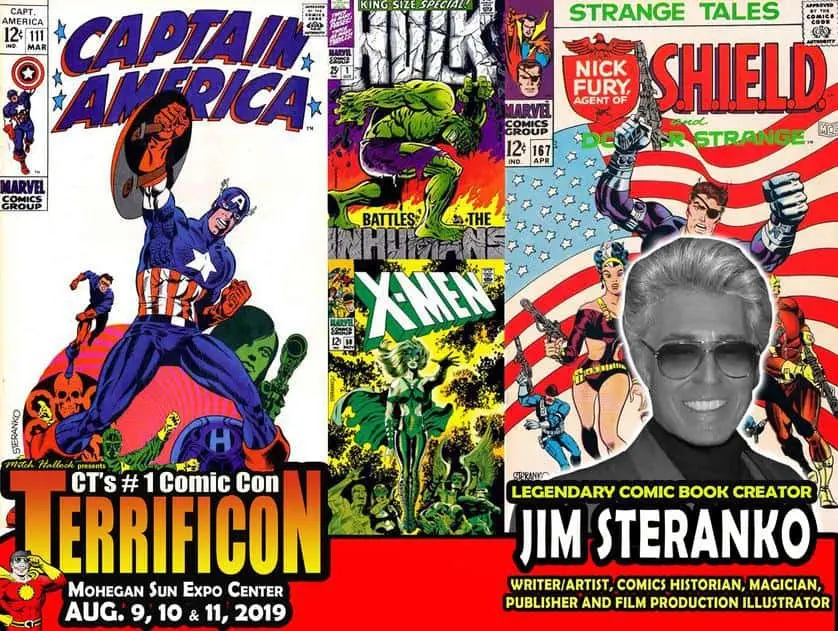 The man who's iconic artistic style on Marvel's Captain America, The Incredible Hulk, Uncanny X-Men, and Nick Fury: Agent of S.H.I.E.L.D. changed the look of comics forever. The man who designed the look for Indiana Jones. The one and only Jim Steranko. In addition, for the first time ever in New England, Jim will be bringing an exhibition of his original artwork. Plus, we will be offering a special evening with Steranko event at the show! Be sure to follow us for more news and information.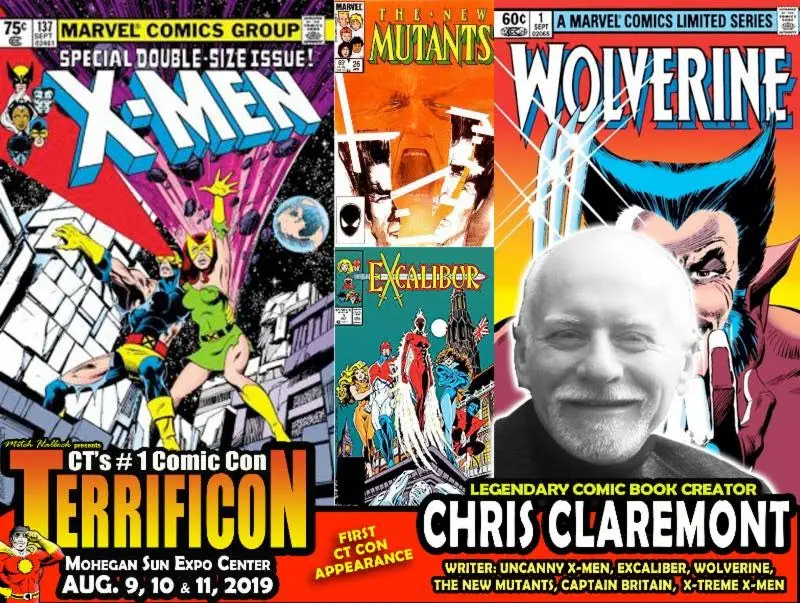 Chris Claremont is one of the most influential writers of superhero comics, renowned for his 17-year run on Uncanny X-Men. During that period, the X-Men became one of the most popular comic book franchises in history. Claremont is credited with the creation of legendary characters including Legion, the New Mutants, Rogue, Gambit, Sabretooth, Kitty Pryde, and the White Queen amongst many others. It is a conservative estimate that Claremont has sold in excess of 750,000,000 comics worldwide.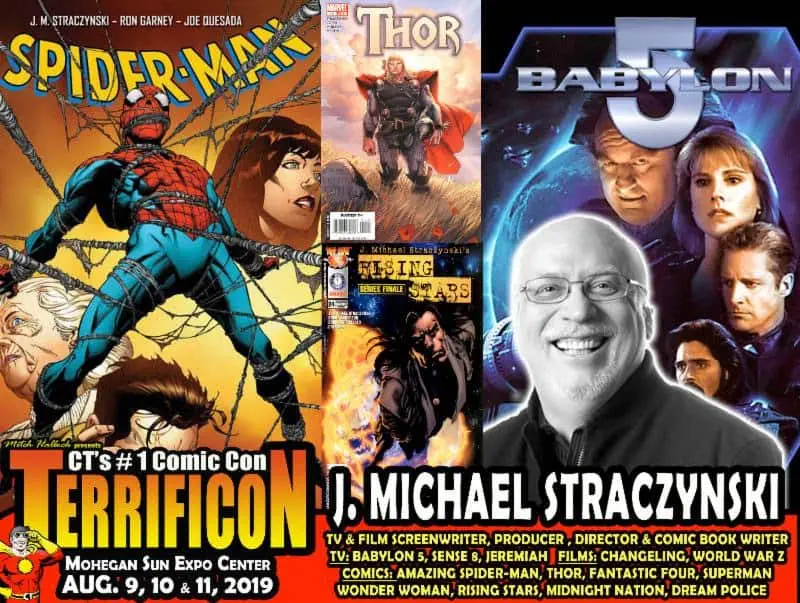 The creator of of Babylon 5, co-creator/EP of Sense8, Rising Stars, Ten Grand and writer of Amazing Spider-Man, Before Watchmen, and numerous Hollywood flicks including Clint Eastwood's Changeling and Marvel's Thor will be at Terrificon. His autobiography Becoming Superman will be available July 2019.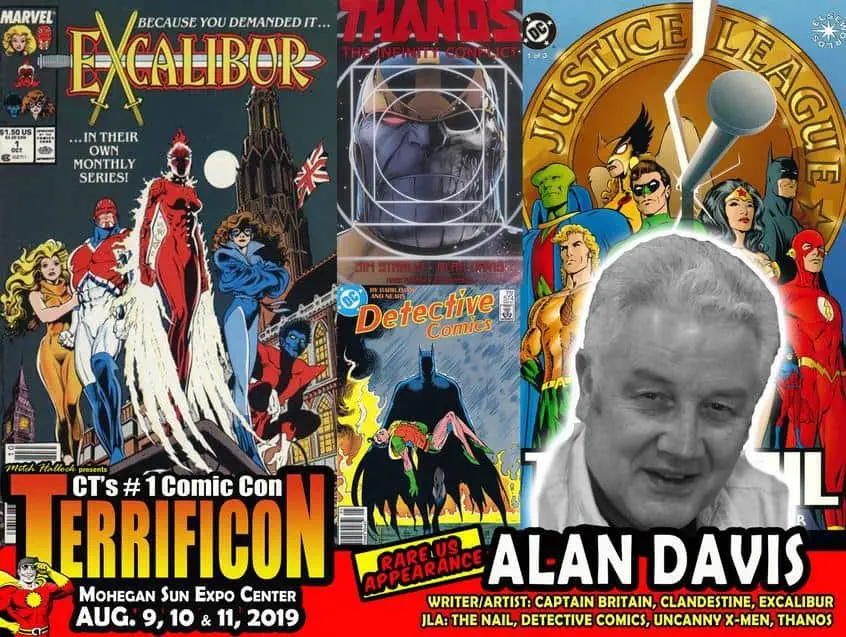 Alan Davis is an English writer and artist of comic books, known for his work on titles such as Captain Britain, Uncanny X-Men, ClanDestine, Excalibur, JLA: The Nail, and JLA: Another Nail.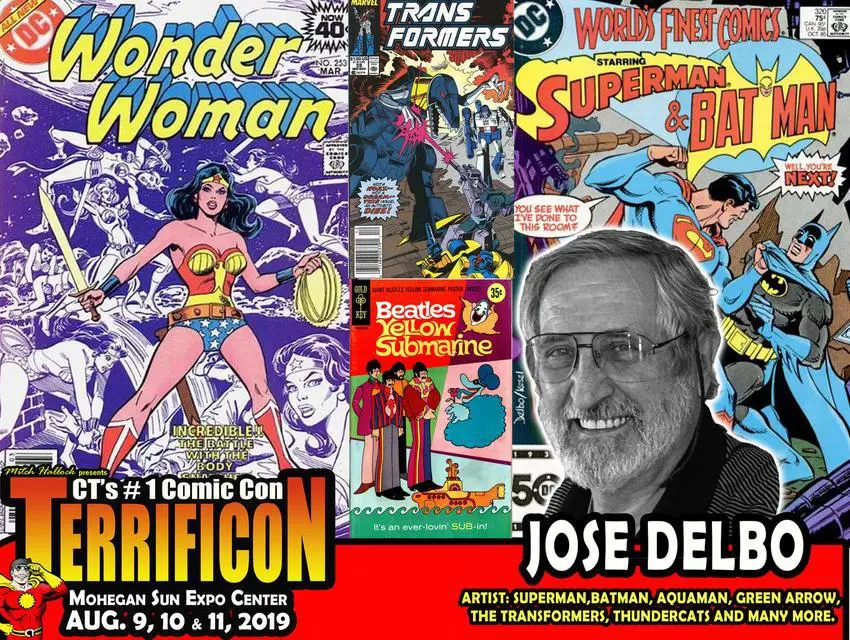 Jose Delbo has been an artist in the comics industry for over fifty years, including runs on Transformers, Thundercats, Detective Comics, and The Superman Family.
Just some of the All-Star line-up of guests TERRIFICON will be bringing to Mohegan Sun this August 9, 10 & 11! Keep checking the website for weekly updates: www.terrificon.com