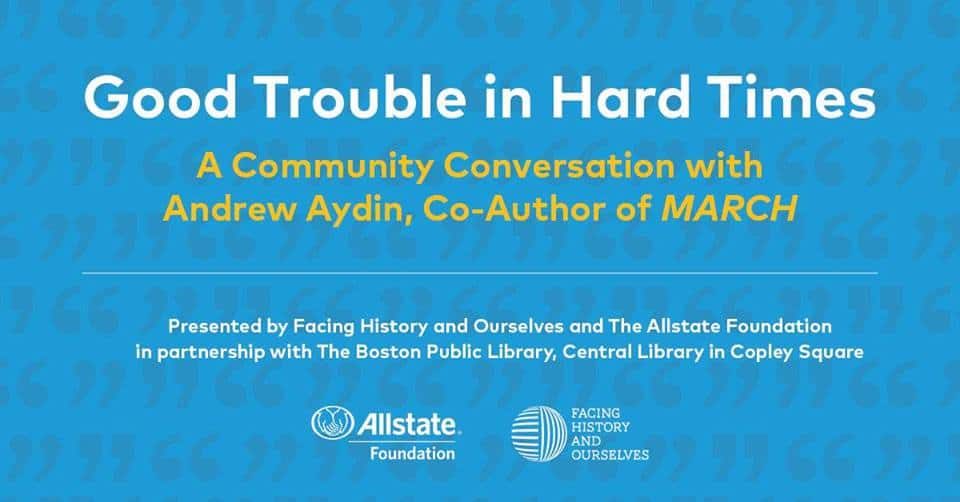 Press Release:
Join the Boston Public Library on Monday, February 11, 2019 at 5:30 PM for a ​Community ​Conversation with Andrew Aydin, co-creator of the graphic memoir series MARCH, which chronicles the life of Congressman and civil rights icon John Lewis. MARCH was co-authored with Congressman Lewis and illustrated by Nate Powell. During this Community Conversation, Andrew will discuss the graphic novel and how its lessons can inspire future generations of upstanders.
We will also be joined by students from around the Boston area who have read and studied MARCH in their classrooms and who will have a unique perspective on the series.
This event is free and open to the public. RSVP is required, get free tickets at the link.
Presented by Facing History and Ourselves and The Allstate Foundation, in partnership with The Boston Public Library, Central Library in Copley Square.
Boston Public Library
700 Boylston St, Boston, MA 02116
(617) 536-5400