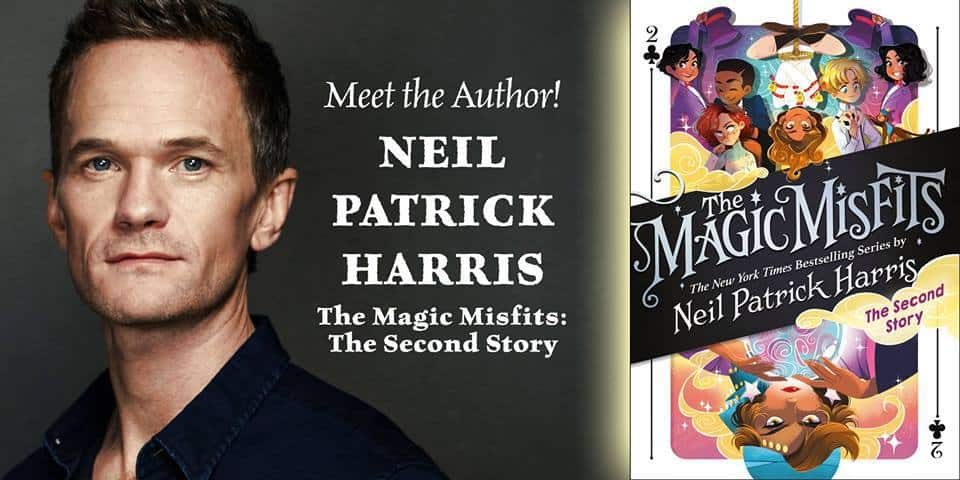 Join Neil Patrick Harris at Alamo Drafthouse Denver, Sloans Lake, on Thursday, September 27 at 7 PM for a book talk, movie screening, and meet and greet opportunity! He will discuss and sign THE MAGIC MISFITS: THE SECOND STORY.
Tickets to the in-person and livestream theater are ON SALE NOW. There will be a raffle for 5 people (and their +1's) to meet Neil Patrick Harris. Stay tuned for additional event details! End time may vary.
ABOUT THE BOOK: Growing up in an orphanage, Leila was bullied for being different. She turned her hardship into skill by becoming an escape artist–a valuable trait when belonging to a group of magical best friends. But when a famous psychic comes to town, Leila and her pals won't be able to escape the big mystery heading their way. Whether chasing mad monkeys or banishing ghosts from haunted hotels, these six friends will do their best to keep Mineral Wells safe–but can they still protect themselves in the process?
Join the Magic Misfits as they discover adventure, friendship, and more than a few hidden secrets in this delightful new series. Whether you're a long-time expert at illusion or simply a new fan of stage magic, hold onto your top hat.
Neil Patrick Harris is an accomplished actor, producer, director, host, author, husband, and a father of magical twins.
Alamo Drafthouse Sloans Lake
4255 W. Colfax Ave, Denver, CO 80204
720-577-4720