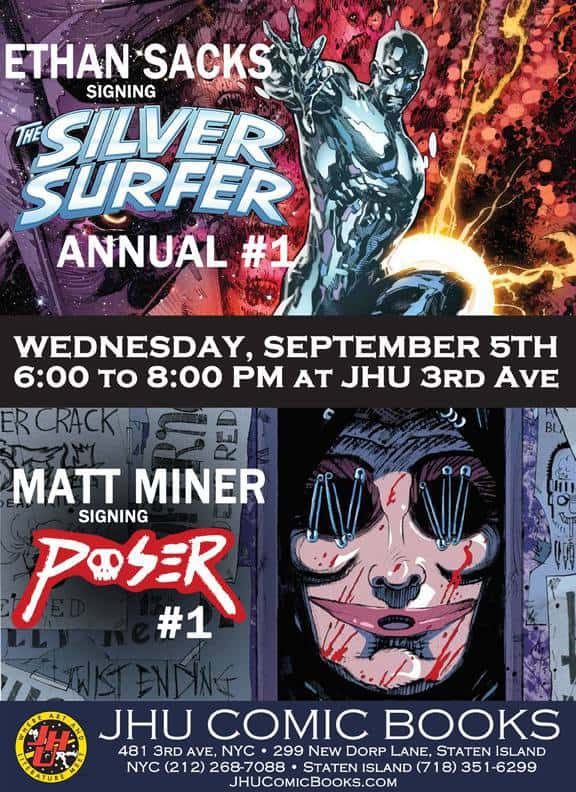 Writers Matt Miner and (Poser #1) Ethan Sacks (Silver Surfer Annual #1) appear at JHU Comic Books Wednesday, September 5th from 6:00 – 8:00 PM!
Matt Miner has written many excellent comics like GWAR Orgasmageddon, Liberator, Toe Tag Riot, and More!
Ethan Sacks is the current writer of Old Man Hawkeye!
JHU Comic Books MANHATTAN
481 3rd Ave, New York, NY 10016
(212) 268-7088